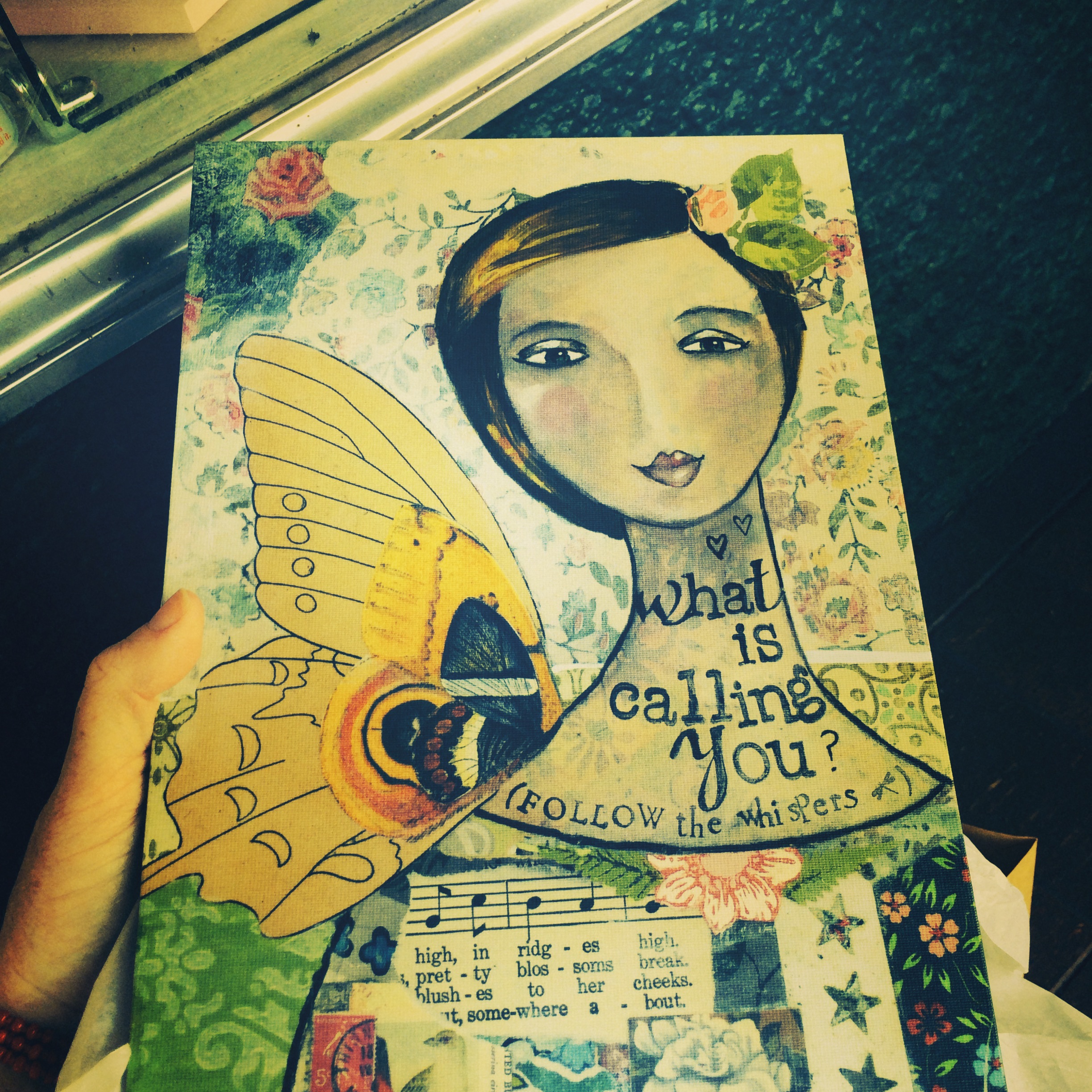 I was walking to pick up my son the other afternoon, a short stroll but I deliberately walked slow. Stopping and thinking and reminding myself to breathe.
The last two months have been a little topsy turvy in my world. I got sick, no one could work out why and in the midst of not sleeping and not eating I lost my hope. I lost my perspective and I lost my way.
I think there are two types of writers. Ones that write through the tough stuff, turn their bits out to the world to view. Embrace the vulnerability that comes with the dark moments. And then there are people like me, when Im in a fog my fingers seize up. I can't write, I don't want to share. I need to work out where Im at before I tell others.
Some friends picked me up at the airport yesterday morning, so lovely to see their smiling faces not via Skype or through Instagram and within about 7 seconds we were debating the role of telling people things, of typing them out. How we move from sharing recipes or interesting articles online to telling our inner most thoughts about what is going on behind closed doors. A friend once wrote the most stunning piece on the role of turning in when loss happens – of making your world smaller, of hibernating. We often think that the sign of making meaning from what happens to us is the sharing or the conversations that we all have. The idea that 'if one less person' has to endure what we have then the sharing is worthwhile.
I see benefit in both.
Some of the blogs I used to read become strange graveyards, months and months of no words with the poignant previously written posts collecting dust in the background. Blogs have their place in acknowledging a space in time, when I stumble across an empty space I want to remind people that if they step away they need to do something with those thoughts they poured out to the universe. Collect them up, save them somewhere. Just like the diaries we revisit from our adolescence when we open a box tucked into the back of our garage.
They tell us about who we were before we move on.
Im starting to feel better. My work on tolerating ambiguity has made me absolutely rubbish at letting myself surrender to the fact that I can't control everything. My specialist suggested that perhaps Id swallowed too many grief stories in my career and some part of me thinks thats right.
So I spent that time turned inwards. Sleeping early, working less and staring at my lovely Kelly Rae Roberts print near my door….'What is calling you, follow the whispers'.
And the whispers are starting to yell louder as I feel better and the world looks sunny again. Perhaps breathing and walking slow is a good thing and writing. Thats good too. When the time is right.
Are you a turner inner or outer?