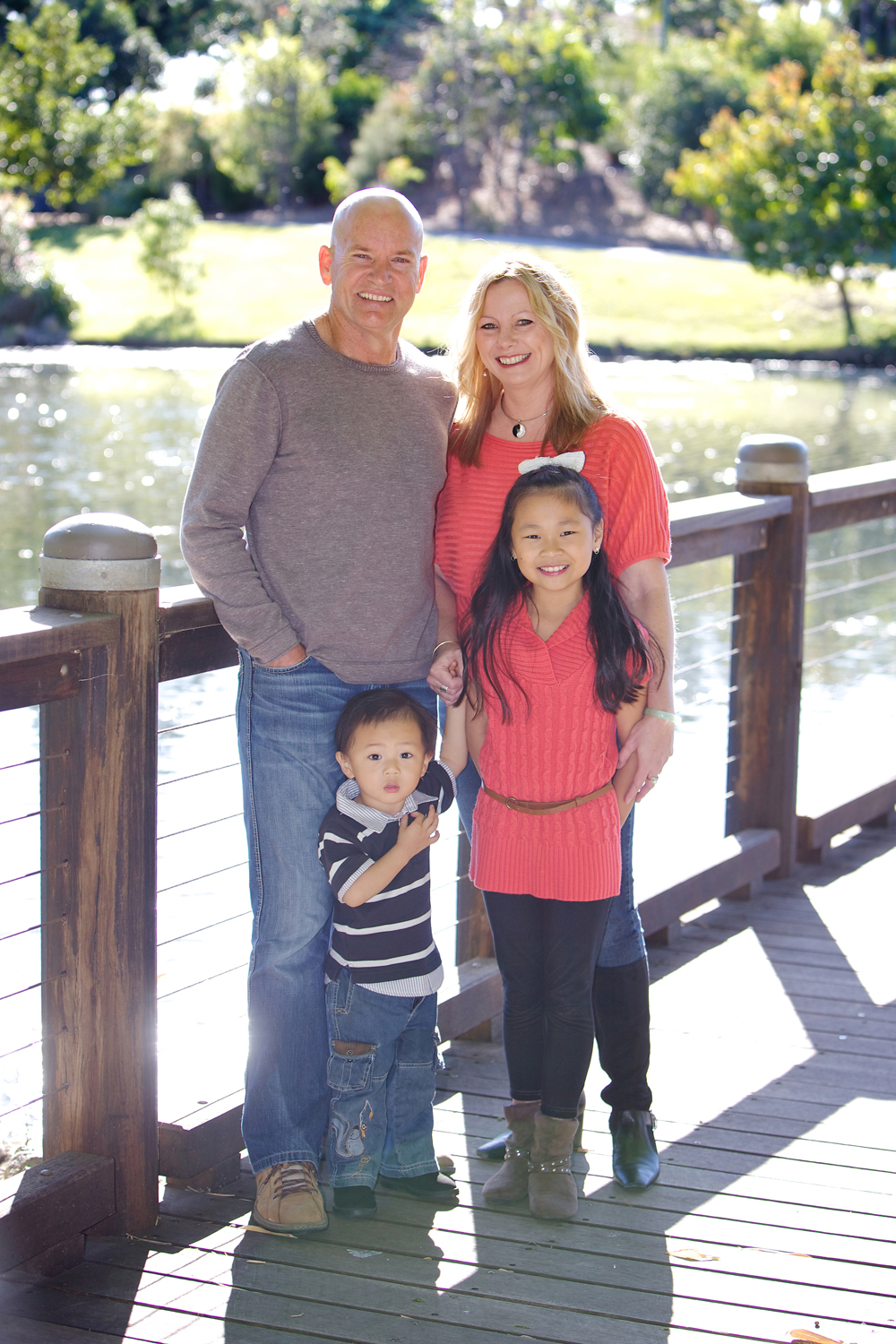 Hello. Is anyone out there?
Its been weeks since my last blog post I lost my blogging way for a moment. I existed in the outside world rather than the online one. But Im back!
Im currently packing for my 2 kids, husband and I to head to the UK and Europe for a month. We leave tomorrow. There is plenty of negotiating about small toys, ipods, ipads and anything else beginning with i. Im speaking about this little space when I stand up and present at a conference next week in the seaside town of Portsmouth – about how we all wrestle with the liminality that comes when you are stuck between one space and the next. So instead of imparting upon you my suitcase of wisdom (get it? Luggage?) approach to life at the moment I thought Id share a beautiful TSIB interview with you from Kathy at YinYangMother.
Sit back, pretend you're not squeezing your world into 2 suitcases and have a read. You wont regret it…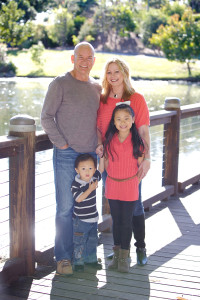 Kathy, tell me a little about you, about your blog.
I'm a forty-something Mum to two young kids (9 & 3). A former journalist, I've worked in marketing and communications, freelance writing, at a university and am currently working in economic development for a local government focusing on increasing education, skills and employment opportunities. Then there's my blog, which is my creative outlet, a way to explore the concept of yin yang living – finding balance and contentment in parenting and life. As I've blogged (it's only been 9 months) I've really come to understand how balance is found between loss and gain, fast and slow etc. It's not about achieving 'perfect' balance but finding our flow that is part of the universal flow. I love yoga and harbour hopes of becoming a teacher, try to practice meditation (not always religiously) and have an interest in making meditation videos/apps for kids. And I'm partial to wine!
Your journey to being a mum went down a few paths can you share them?
It was a bit of a long and winding road, as the Beatles sung about. We started trying for kids when I was only 28. A couple of years later we were on the IVF rollercoaster and I lost my only pregnancy, which was ectopic, during our first cycle. Over the next four years we did another 8 cycles – my tally of needles for all the hormone injections topped 100 and of course there was the emotional toll. Depression visited towards the end. In the final stages of our IVF journey we put our name on the adoption register and waited.
Adoption is its own challenging road, complete with extensive social work visits and even getting your fingerprints taken, but 3.5 years after we put our names down we welcomed our beautiful daughter, adopted from China. It was an amazing day – very surreal. She was 13 months old and distraught, and with the other babies in the room also upset it was this chorus of crying. But she settled really quickly and began to attach. We have been very lucky. Then we had to repeat the whole adoption process of assessment etc and wait to send our file back to China. It turned into a very long wait for a sibling for our daughter as the Chinese international adoption program is winding down and waiting times have extended – six years later we welcomed our little man, aged 9 months, who came to us with a big smile. We are doubly blessed.
Do you think people expect that once you hold your children in your arms you forget about the path you've travelled to get to there? Have you had to tuck away the grief of infertility?
I think people get caught up in the happy ending, which is to be expected, and do forget about the scars that are left behind from the hard road to get there. I've also been very hard on myself, feeling guilty for holding on to any past loss or lingering regret because how lucky am I. I feel a debt of gratitude to my children's birthparents and sometimes I feel I somehow lesson the gift of my children in having any regrets about not experiencing pregnancy and childbirth. Mostly I just feel a bit sad that I missed those experiences with my children – giving birth to them and the first months of their lives. In other ways I think of loss turning into gain, like alchemy – we wouldn't have our son and may not have our daughter had the baby I lost in my ectopic pregnancy been born and I can't think of anything worse that not having my children. All adoption is born through loss and I owe it to my children, their birthparents and to myself to focus on what can be gained.
What has the adoption process meant for you? How do you explain to your children about their identity?
It is a privilege to have our children and we have also been blessed to have formed this wonderful connection to other children who were adopted at the same time and their families. The kids call each other China Cousins. And I feel this 'invisible red thread' link to our children's birthparents and to China. There is an ancient Chinese saying: "An invisible red thread connects those who are destined to meet across time, space and circumstance – the thread may stretch or tangle, but will never break". It feels like our story. I've written a letter to our daughter's birthmother, and it expresses something of this bond, even though we will never know each other. Our daughter knows she's adopted of course, and from China, and our son will come to understand this as he gets older. Their stories are their own, so I'm careful how much information I share now. It is a process of discussing things at the right time, always being open, celebrating Chinese culture as something to be proud of and trying to raise our kids to be comfortable and confident with who they are, in their own skin. The China cousins will help each other out through the search for identity I'm sure, so it is very important for us to preserve these friendships.
What would you say to other mums who exist in the space of grieving the loss of the children they never met alongside of the joy of parenting the ones they now have?
Grief is part of the natural flow of life, but so is joy. Without being too clichéd I think the river of life flows with both currents – they are not mutually exclusive. For me over time the grief has faded into the background while the joys (and frustrations) of parenting are there in the foreground to be appreciated and the contrast of loss makes you appreciate them more. I think grief and loss probably equip us to be better parents, to raise resilient children.
Anything else…
I love your theme of the spaces in between – to me it seems this is where life is lived, in the now, the only moment we have. Life is also lived in the equilibrium between loss and gain, action and contemplation etc and there is no real black and white, positive or negative.
I've made up some yinyang affirmations like: "Today I feel crappy, so I know I'll feel better tomorrow" and "Today is wonderful and I will remember this for a rainy day".
———————-
This feels like a lovely place holder to leave on my blog while Im away from it and it validates to me why I created this space, how much harder it gets on the days when my own spaces are stretched and how renewed Ill feel after a few weeks away.
Take care everyone, and thanks Kathy for your wise, calm and insightful words. What are your thoughts on this lovely writing?
Stay safe everyone, Sarah x