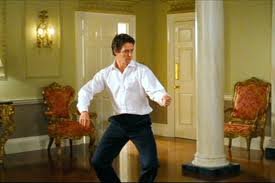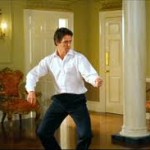 I actually love Love actually, actually.
There arent many moments in life where you get that chance to have that moment. You know those ones where the world and all its chatter stops and you hear some music in the background and you realise that this is what life is all about.
I watch way too many movies where they finish with a dreadfully chessy montage that involves running, hugging, kissing – where it all comes together neatly and you leave the cinema on that high thinking that all you need is love.
Most of the year we are running around like headless chooks (for my overseas readers…I hope this translates, if not, just go with me). We make lists, we create busy-ness, we make sure everyone has what they need but I kinda get the feeling that we miss out on opportunities to have those moments that sit in our memory banks forever.
I've had one of those moments.
It wasnt the moment my kids were born, or when I achieved something, or graduated with something or got good news. It was far more simple than that and much to my excitement it was romance related (I knew if I watched enough chick flicks one day it'd happen to me).
I was OK on the drive from my mums house to the place where I was getting married. I had our three girls, my mum and my sister with me. All the important women in my life crammed into one car with our hair done, lippy on and little bouquets of columbian roses. I held it together until we got to the entrance. I looked back at my sister and mum and tearily mouthed "i cant" and my sister in her own sisterly language said 'you'll be fine buddy' and so I stopped took a deep breath and kept on going.
As we waited for the guests to stand, the music to start and our girls to walk down the aisle I stood next to my dad, gripping on to his arm and then I heard the song. For a moment I wasnt sure if it was really playing or just playing in my head. I'd gone deaf. All the noise of the world vanished, all I heard was the words of the song and all I saw was my husband standing staring at me. He was waiting for me. Walking down the aisle left behind what needed to be, the walking created the space between my mistakes and my fortune, it propelled me into the future, the possibility of laughs, more babies and more security. It was my movie moment.
As my hearing slowly returned, as I heard my baby girl yell out hellos to people who had come to see us (including comments about people's outfits, she particularly liked my nephews tie) I came back to reality long enough to squeak out my vows and sip champagne while looking out over the harbour.
Unexpected movie moments come at different times in your life. Take the time to stop and listen for the music, stop and look at the people around you and imagine the soundtrack playing in your head. You don't need Hugh Grant for this, you just need to let it happen.
Who's going to share their one?