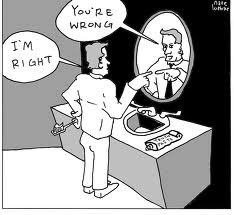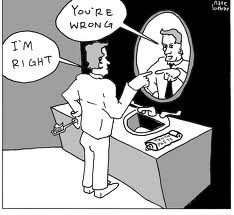 I found myself yelling at the tele like I tend to do on Monday nights when Q&A pops on. I was angry last night about the focus of the all women panel. I was waiting for thoughts on child support non-payers, equal pay, promotional opportunities. What did we get? An argument about chivalry and an uncomfortable silence about whether or not little girls aspire to be sex workers.
I was still thinking it over this morning. I was still thinking about how a person gets to turn their inside opinion to the outside via the media and where they get the guts to do that. My dad ripped a story out of his magazine for me last month, it was waiting on his large dining room table when we stopped by for lunch the other weekend. He pointed at it and said he thought I'd enjoy it. Carrie Miller's short piece was written in the way that so many pieces are at the moment, with a real life spin but a global voice. A sense that the writer is writing on behalf of nameless crowds when in actual fact that are only writing from their little corner of the universe.
It got me thinking about where is the space between opinion and truth? The way the media is geared at the moment if you have a strong personality, a media presence and availability then you are given the chance to talk. Qualifications aren't necessary but a capacity to speak for the masses is valued. Who these masses are is another point entirely.
The piece by Carrie Miller in the Spectator spoke about the ban on children in some cafes and the ways in which this new need to speak out about the challenges of parenting (which Im quite sure isnt a new thing, its just a new platform of doing it) and that 'since the rise of the parenting industry' and the over-emphasis on the elusive work/life balance that parents have tweaked their behaviour to placing their kids first, that poorly behaved children are a product of parents who couldnt be bothered giving them attention.
Thats the problem with opinion pieces, they state a persons fact – either in paper, or on tele – and they dont give you a chance to truly reply. To say 'um no I don't think so', to deny the fact that there is a rising parenting industry (what does that even mean??), that we can talk about what women want without women being given the chance to ask a question and reply or choose to remain silence. Some days I want the chance to have a 2-way chat. Or is that missing the point of social commentating entirely?
Whats your take on the opinionater? Love them or perplexed by them?
Image from here