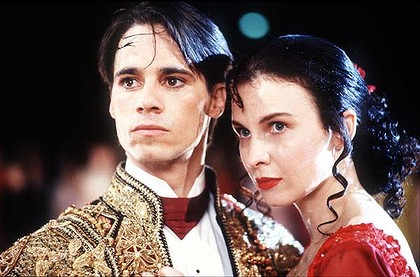 The BEST Australian movie ever…a life lived in fear, is a life half lived.
When I was 14 I did competitive ballroom dancing. Every Monday night my partner and I would practice in a cold, dusty scout hall shuffling across floors that had multiple uses throughout the week.
The funny thing about learning a dance is that your feet remember it forever. Im sure if I found myself standing in the middle of a dancefloor tomorrow…instead of being at work…my little feet would shuffle out from underneath me and glide across the floor. Its like your brain linking up with the past.
The waltz is a tough one for a buzzing brain. It forces you to stop, to bend your knees, to submit to its pace. You have to hold tight and move softly. We danced back in the days where there was only a cassette player. Each week the teacher would zoom into the carpark wearing the same black jazzpants she'd done for a decade and would rustle in the backseat proudly holding the tapedeck above her head, rattling the over-stuffed charm bracelet in the process.
When we'd made our way through the rumba, the cha-cha and the samba we'd finish with a slow one.
'When we're together, it feels so right…Could I have this dance, for the rest of my life?
would boom from the speakers, the dulcet tones of Anne Murray made my teenage eyes roll with the daggy-ness of it all, the words meant nothing to a pre-pubscent girl who found it fabulously exciting to be holding hands with a boy, one that would look AND talk to her. We'd dance with a record sleeve between our stomachs, we were supposed to move as one, up and down the suburban hall as if we were waiting to be chosen as extras for Strictly Ballroom. I never stopped and listened to the song, I was just busy thinking about my feet and smiling like a fool at my close proximity to a boy.
In the closing episode of the Australian Story Episode exploring the life and death of Diana Bliss last night the same song came on. My feet still tingle when I hear it but as an adult I now hear it as a song of longing, of sadness and of love. How strange is life and that despite how many times you are exposed to something you dont hear it for what it is – how nice is it to stop, remember back and then understand a whole other layer. Im  glad to be getting old, Im far less focused on boys and far more focused on myself. The trick is explaining this to my girls. Any tips would be greatly appreciated.
Im linking up with #ibot this week!