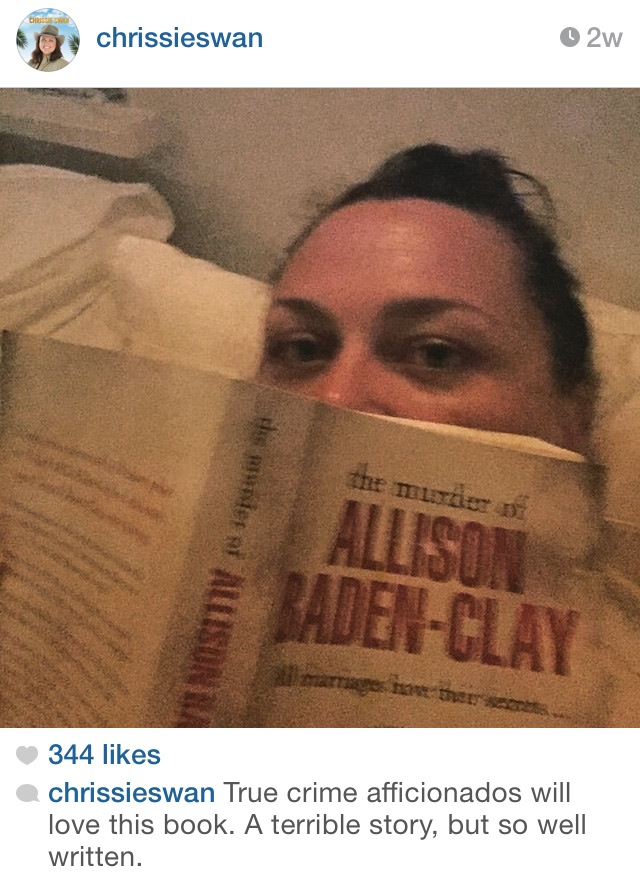 How soon is too soon when we share the stories of victims of a crime?
I just returned from two weeks at the beach with my kids. I read 6 books in that time, almost more than I read for pleasure in the whole of 2014. They were perfect holiday reads, stories with tidy conclusions, books that you smiled at when you closed the cover saying goodbye to the random assortment of characters lives you'd inhabited for a moment (except for Gone Girl – what the hell was that ending!)
I didn't spend too much time on my phone, there is no Wi-Fi where we stay so it forces me to not use up all of my data in case I need it for an emergency viewing of the Octonauts when we're out for dinner and my son is exhausted from cannonballs in the pool all day.
Sitting in the car with the aircon on one afternoon, waiting for my husband to grab some bits and pieces for the hasty meals we make the kids when we take our annual vacation from cooking I scrolled through Instagram. It's my social media drug of choice, lots of pretty pictures from peoples small corners of the universe. Then I stumbled on this >>>
I stared at it for a bit, reading the comments that came with it. People talking about 'hanging out to read' a book about the disappearance and eventual discovery of a seemingly 'normal' woman. Asking those with fantasies of being a detective to delve in to find out 'what really happened'. That same weekend people began to share opinion about those who had been held hostage during the Sydney Siege, the stories of those who survived being aired this evening on Australian television – just 6 short weeks after two people were lost. Asking was it 'too soon' to be telling your story when the loss of others had only recently been ritualised. Too soon for what I wondered? Too soon for those left behind to relive their trauma? Or not soon enough for the public to get the answers to all the questions we ponder when the media invites us into the misery of others.
So is there such a thing as 'too soon?' What struck me in looking at this photo, and in the lead up to the interviews of those in the siege was a reminder of the speed our community has in the outpouring of sadness and then the introspection and deconstruction of events. The use of a book about a woman, a mum of two, a daughter, a sibling, a person who only two short years ago might too have been deciding which books she might devour over the summer holidays becomes the topic of a novel that people are saving for their annual beach holiday is the conundrum of life – that we never know what is around the corner. A book that will probably be made into a telemovie, a ratings winner for a TV station, a string of random B-grade celebrities playing the part of the family, a fictionalized and actual account of the very worst thing that can ever happen to someone. How quickly we move from seeing it happen to reading more about what really happened when the dust hasn't even settled. In sitting and pondering this, just as when I tell people there is no timeframe attached to grief, I wonder is it me making judgment on the appropriate length of time for dust to actually settle but how would we even know when or if dust actually settles on such a traumatic life event. Sadly these questions don't have clearcut answers.
I'm not asking for people to stop being intrigued by the darkness that sits amongst us, it's a normal human emotion to want to understand the action and experiences of others but the use of those stories as entertainment, or even for opportunities to unwind from a busy year, negates what is at the heart of these stories. The victims who were lost and those left behind.
Speaking up about trauma is important but behind the sensationalism are the lives of people who would have once thought that these things could never happen to them.
Thoughts??