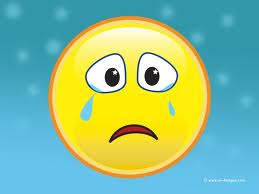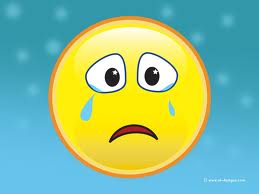 The other weekend there were two cries for help sitting in my newsfeed. Two people who made randomly vague statements about life not going well for them and the need to be somewhere other than here.
I scanned back and read them a few times. I was worried that my social workiness meant that I take most statements like that seriously, I didnt want to leap in with my superhero cape on but I didnt want to ignore the plea at the same time. The comments started to tricle through 'Hope you're OK?' they asked, 'is someone with you?', some offered platitudes of help that choke up our feeds most days but there was a lot that was said without saying it.
When we dont see the person standing in front of us we cant gage how legitimate the need might be. I sent private messages to both people offering numbers to support services, my number and a short statement about the fact that I was here. Both got back to me, eventually.
By morning time both posts had been taken down, for them the storm seemed to have cleared. Or maybe they'd regretted that vulnerable moment of reaching out with true words. Ive written lots of stories as a freelancer about suicide – from both the perspective of the person struggling and from those left behind. Similar to people going missing there are a multitude of reasons why people vanish and most are legitimate. Life isnt always kind. When I interviewed a woman for a piece in a mag she told me that she had worried about the people that had sent her messages after she shared her dark thoughts about life after losing her husband. Its hard when someone takes a  moment to reveal their pain.
There is nowhere for us to file it, to work out if it is true, if its a fleeting thought or if that person actually wants any help.
I had a look around the interweb at what other suggest and here are some things you can do if you care about someone through our connections in the social media world. Remember…take the sharing seriously. If someone looks they they are reaching out then reach back to them.



One of the roles that the Police play is not just the solving of crimes but the checks on people and their welfare. If you know the person, cant get through to them and you're worried about their, or their families safety, ask the local police to do a welfare check. If its a waste of time, then its a waste of time.




Sad faces, random emoticons or pressing like might not convey the right message you are trying to send. Send a private message, pick up the phone or drop around – person to person contact is best.




Lifeline and some other mental health services have online counselling services – send a link to your friend. They might not want to talk to you but they might talk to a stranger.




Everyone has limits – we are all able to cope with different amounts, what is stressful to us might be different to another. Be mindful about the judgements you make.



It was World Mental Health Day yesterday. I wrote this piece for Essential Baby and it made me remember about the way in which we place masks on when revealing ourselves to the world. Social media allows us to remove the mask, albeit momentarily. If a real connection is had, then perhaps a real offer of support is the best response.
What do you do when someone looks like they need help?