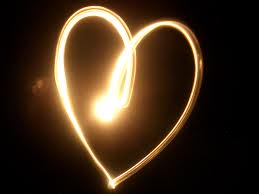 November 14, 2012
—
Sarah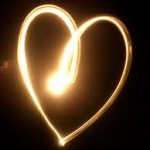 Yesterday I published the first half of an interview with Denyse from Denyse Whelan. Life stories. Jump back and read it if you missed it.
Here is the second half of the interview and the story of a great love.
How are you and your husband navigating the journey together as you grow older?
A long time ago in far north western NSW we taught together in a small school  as husband (principal) and wife(staff) and although we'd both been teaching for a while, this was his first experience with a staff member. That staff member is me with an A-type personailty, impulsivity and (over) talkative & (over) inquisitive nature. B is the opposite. Negotiating how to 'work and live' together 24/7 was a huge adjustment. It's not a great way to spend a day in the classroom 'no speakies'. The result of this was 'roles and responsibilities' and we harnessed each other's strengths and talents for the greater experience. This is how we approach this journey now. In being a super-planner and over-organiser it's a problem with the unpredictabilty of my life as I have it so planned around B's. This is factually wrong, as B is no longer as dependent on my on-going and daily care as he was even 2 years ago. Sometimes I forget this, and go to my default of "oh, em, gee, what if…what then…" In fact it's most likely B himself now who can offer the best emotional and practical support and wisdom ever. We both have had proper serious talks about 'the future' as it is predicted that I will outlive B by many years. His health is beyond good in the emotional and mental areas but being compromised each day in the physical domain. I need to be his driver, and to help him minimise any walking trips outside the house. He is, however, the master of this house -tidiness and cleanliness wise- and financially competent. Thank goodness, I do not think I was doing us any good there!
Many of us wish for one great love. How do you be grateful for what you have received without bracing yourself for what may come next?  
Memories are my box of gratefuls to have one great love. I met B in October 1970 and have been in love, and loving him since then. With many ups, downs and in betweens, and even knowing how his physical health would impact our relationship in many, many ways, we remember "that night" "that smile" "that dance". These memories can be in my mind's eye, via a familiar perfume or smell outside, from music heard in the various decades we have shared (Beatles, Beach Boys, Abba, John Denver, The Bee Gees to name a few). B's a music-loving and playing guy. He was before I came along. His memories could be more rock n roll oriented as his older brothers played hits from Buddy Holly and the like. In my case, I was Beatles Fan #1, and attended their Sydney Concert in 1964. My love of the surf (and romantic songs by the Beach Boys) stirs some memories more. For me and B, music was what brought us together figuratively and literally, when we met, we danced. Yes, the old fashioned way. So lovely, and both of us knew each was the one!! My husband has taught me many times that whatever I may fear often does not occur. In fact, he says "it will be alright" or "we'll be OK" and bugger me, he is 99%right. Of course I am the over-worrier who plans ahead for the potential disasters with him. He has been hospitalised so many times, and I know how much he hates the discomfort and loss of privacy, so I am always "trying" to prevent the preventable. Now, I need to stop this. It's been making me even more fearful. Along with a good talking therapist, great friends from the world of blogging I have better ways of keeping myself from 'tipping over' into those worst case scenarios. So, I like what life has brought us to now. We live in a house big enough for our own spaces (very important for my pursuit of blogging, and his of music) and we can come together for chatting. One piece of sadness is that we no longer have physical contact other than brief cuddles, nor do we share meals as B is very limited in what he can eat. He cannot accompany me anywhere anymore. I get sad about this, and then I pull myself together, and become grateful for some time out that's mine, and that I have a chance to be more independent.
The perfect ingredient is different for everyone when we think of life and love. Denyse touches on hers – not in a way to provide advice for others along similar paths – but about knowing what works for her and her husband. Thanks so much for taking the time to talk to me Denyse
Leave some comment love if you found the story of D and her man heartwarming x