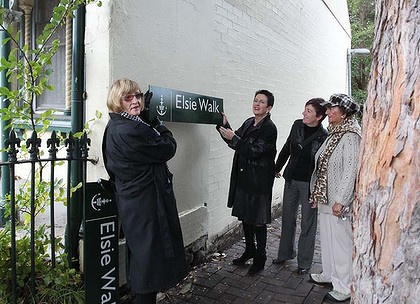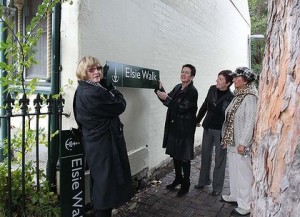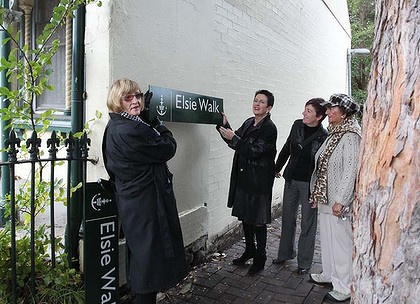 I have about 5 shows a week that I make an effort to watch. Most weeks I forget, so in the comfort of my bed – late on a Saturday night with my Ipad propped up on a pillow – I try to catch up.
A cup of tea and a silent home. Bliss.
One of the characters in the show that makes me cry ended last week with a mum bundling up her kids late at night and driving to her parents house. She stood their sobbing into her mums arms sharing the secrets about the complexity of marriage. That her husband was gone – that she needed to come home.
My husband rubbed my back as I cried – remembering friends who travelled that road in the last couple of years and then me, many moons ago. Sitting on the edge of the bed in the spare room at my mums house. Feeling alone and looked after all at the same time.
Last Saturdays Good Weekend explored the history of Elsie's Womens Refuge. A home in the back streets of Glebe in the inner west of Sydney started by a collective of like-minded souls in the 70s. They didn't spend the first year writing policy they just did it – they opened up the door and accepted the mums and their kids who needed a safe space. They created safety as people decided where to travel to next. Its still there today.
Working in the domestic violence field taught me about what wasn't going well in my own relationships and the desperation women feel in partnerships*. Those quiet voices that invaded my brain and hitched a ride home with me after a night shift shaped my view of the world. I remember when I began we visited a few safe houses in Sydney. I remember feeling so awkward being shown through the places that had created a temporary home for women and families. Possessions thrown into few bags and a collection of toys around the place to engage the kids while mum caught up on life.
I felt like I was standing looking over people rather than listening to what they had to say. In reflecting back on those visits they actually helped me create images in my head when talking to people living in the space between staying and leaving. Talking to them about what this new life might look out without sounding like a person who had all the answers. No one has all the answers – run a mile from anyone who thinks they do.
My mum is my refuge. My safe place to fall when I don't know where else to go. Elsie's refuge is that place for many women in Sydney when they face the idea that to stay is unsafe, but to go can have just as many risks attached. Having to tell people that their were no spaces for them across Sydney some nights was heartbreaking and wrong. When we make decisions about reaching out and no one can help, it stops us from reaching out again.
Having my back rubbed from the safety of my own home when I cry about fictional shows makes me acutely aware of others who don't have security. Its a tough old world we live in some days.
To read more about Elsie's visit here.
Do you go home when you need rescuing? If you don't, what do you do?
*I worked in a service that at the time was funded to be gender specific. Men and women both experience concerns for safety in partnerships. If you need to reach out for help visit here.