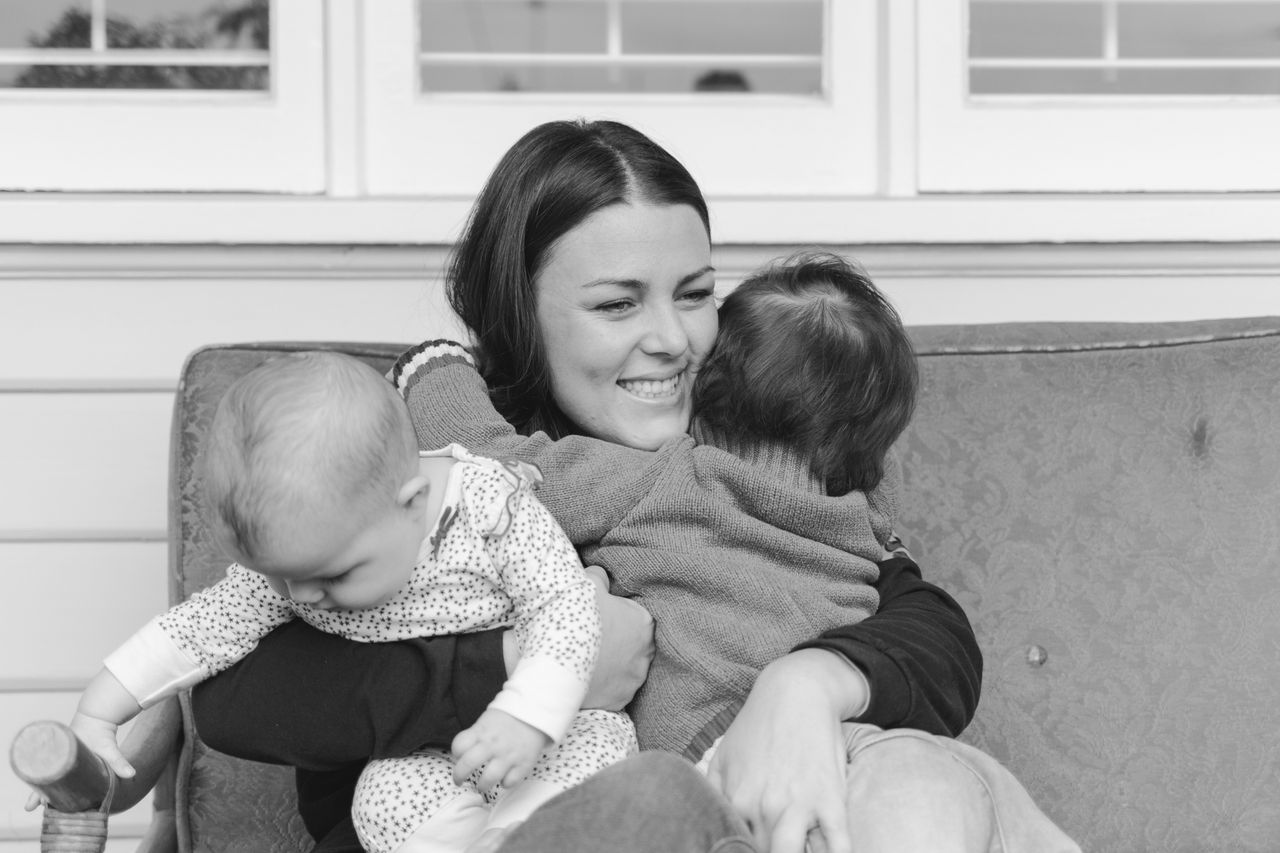 Thanks so much to the hundreds of people that popped in yesterday to read Michelle's journey as a mum. It always warms my heart when people take the time to read really read the stories we have to tell. So thanks.
Today we change pace a little – I've been reading Cherie's little space for a long time. Her voice wafts from her words and then when I started following her on Instagram the images to attach to those words helped me understand her better. She shares deeply while protecting the stories that exist within her own home, her own mind. A few months back I read a piece she wrote about what happened as a mum when you looked back on your own childhood.
So here she is, talking about that subject…all I can say is thanks Cherie. For taking the time to share here.
———————-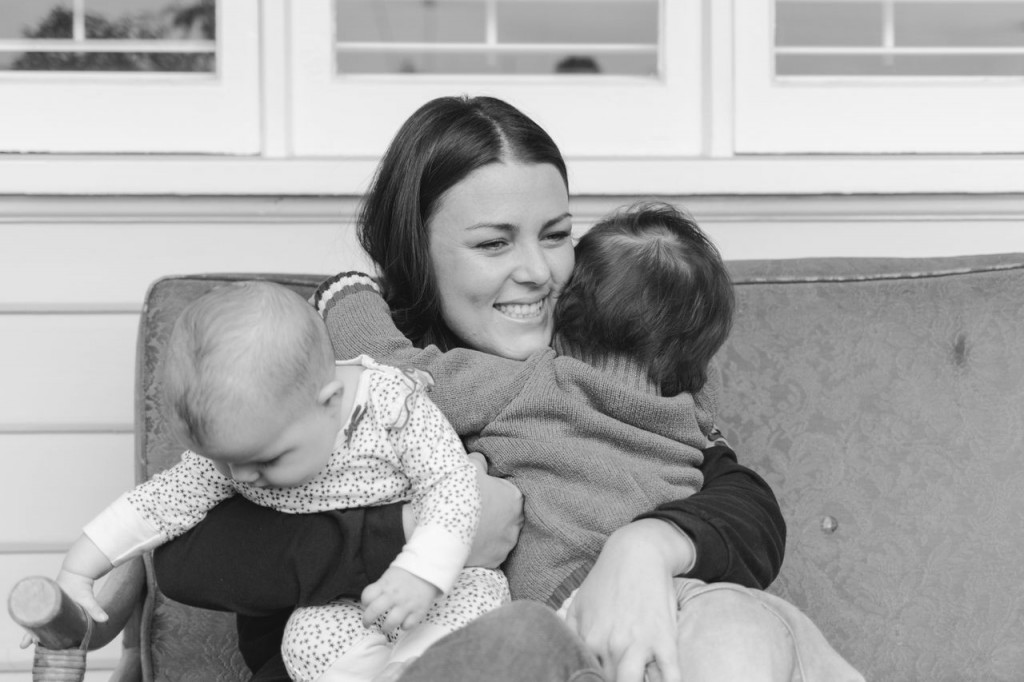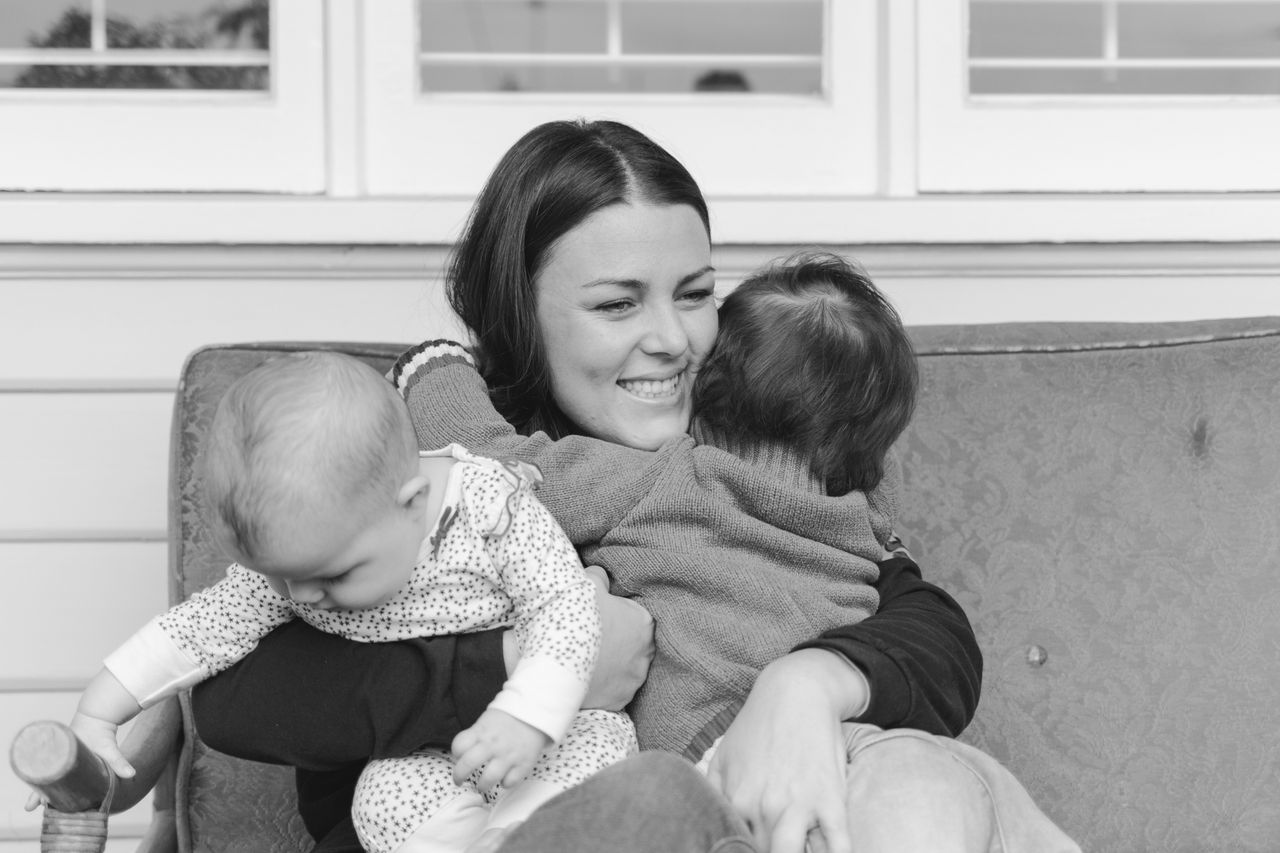 Cherie, can you tell me a little about you? 
Well, hi! My name is Cherie, & I am a 31 year old Mother to my two children, Max (3.5) & Frankie (9 months). I work-from-home full-time as a digital media editor for Down That Little Lane, & seem to cram all the Mothering tidbits around this work-from-home schedule. I'm busy, seriously busy, but … I'm happy, seriously happy.
Once Easter gets packed away I'm always astounded at the pace in which carnations and cheesy hallmark cards pop up in time for mothers day. How has mother's day changed for you – reflecting on when you were a child and now as a mum of 2 ridiculously gorgeous children?
It's incredible, isn't it? Just last week, I saw Corn Flakes hocking Christmas already?! … It's May?! That said, now that I work in online retail, I understand that we're always shifting from theme to theme, celebration to celebration, & yes, admittedly … reasons to buy, ha!
Growing up for me, Mother's Day was a somewhat nothing event. My sister & I were removed from our biological Mother's care around 4 & 3'ish years of age, placed into various foster care placements (some good, some … awful beyond even description), & then finally (& thankfully!), we were moved permanently to our Father's full-time care, & that is when my life dramatically improved.
My Dad spent thousands of dollars fighting for custody of my sister & I, & he actually lost. It was the 1980's, & women were just deemed to be the more suitable person to raise children back then in most cases of custody disputes. Unfortunately for us, our Mother was incredibly abusive, neglectful, & would often abandon us (sometimes with complete strangers, other times entirely on our own – as in, … two toddlers, in a house, on their own).
Those first years of my life were by far, the worst. And so Mother's Day for me really was always a nothing day. I agree, women & Mother's need to be celebrated, but I simply never had it in me to celebrate a woman who had been the worst person in my life, from the very beginning of my life.
Instead, we celebrated Dad on Mother's Day, & still to this day, I thank Dad on Mother's Day every year for being the most amazing Mother (& Father) I could have ever had. He hates being celebrated, but I do it anyway, because he's a beautiful human being.
Now I am a Mother, & I take a little snippet out of the day to reflect on the kind of Mother that I am. Yes, my thoughts do drift to my own Mother, but that's only because I'm comparing myself to her & celebrating how I went & became everything that she wasn't & nothing that she was.
My children will never know what I had to know, will never be forced to grow up before they're ready, will never know violence or abuse of any kind, & will only look back on their childhoods as being actual childhoods.
Now that I am a Mother, I like to 'let them be little', because that's something I was never able to experience myself. By the time I was little? I already knew far too much.
What's in the space between being motherless and being the best mum you can be?
I do sometimes battle through my Motherless Mothering journey, which came as a shock to me because I genuinely never pined for my Mother growing up. My Dad really, truly did fill every void. And then I became a Mother, & I don't know what changed, but something in me literally yearned for a woman, a Mother, like … a Mrs. Doubtfire-type, y'know?
It hurts. A lot. But I'm doing my best to seek out people in my life to fill that emptiness; my Aunty, my Nanna, my step Mother, my best friends, their Mother's, my Mother's group. All of these women have become a sisterhood for me, & while they'll never be my very own Mrs. Doubtfire, they come close enough to it.
I'm in a much happier place now with Motherless Mothering, & I tell myself that one day … my children will have children, & they will never know that emptiness of Motherless Mothering, because I will be the actual ultimate grandmother, ha!
Seriously. Do you watch Everybody Loves Raymond? I'll probably be like her, ha! I'll probably buy that house next door, & knock on the door, & when they don't answer? I'll slide my hand through the mail slot & be all, "yoohoo! Just me!".
No, seriously though? I will be there for my children when they navigate new parenthood & beyond to whatever capacity they need me to be. And I really am truly looking forward to that!
Do you think you were prepared for the parenting journey to trigger so many reminders of your own childhood – how each day there are decisions to be made that are impacted upon how you were raised and how you choose to raise your own babes?
Yes.
I remember staying with my Mother during one particular custody visit, & I think I must have been 4 or 5 at the time? My Mother was dating this violent alcoholic, & I can't explain it, but I could just sense that something truly awful was about to go down. I grabbed my sister & my infant brother, & I locked us in a wardrobe while my Mother's boyfriend beat my Mother to a living pulp. It went on for hours, & my little sister was shaking, & my infant brother was crying, & I just kept singing "somewhere over the rainbow" on repeat in my attempt to drown out the … noise. My sister was so scared she wet herself, & we were all just sat there in her urine waiting for the beating to be over. My infant brother had fallen asleep in my arms, & I remember that moment as being one of my clearest childhood memories. I looked down at him & knew then that I was destined to be a Mother, … & a good one. I distinctly remember thinking to myself that I would never do this to my children, that they would never know this life.
Every parenting decision I have made since dates back to that day in that wardrobe with my little sister, & my infant brother.
Any thoughts for other mums travelling a similar path?
Travelling a similar path? … know this.
You don't have to be the product of your own upbringing, you don't have to be a victim, you can make your life good, you can be a beautiful Mother (every bit as beautiful as the one you wished for for yourself). Yes, Motherless Mothering does pain, my God it pains, but it just means that you have to seek out people who will fill that void for you.
And then one day? You get to be the Grandmother, & I imagine that'll be the game-changer.
Happy Mother's Day!
 —————-
How do you acknowledge mothers day when the mum memories aren't necessarily good ones?
(for anyone looking for support please visit this page)