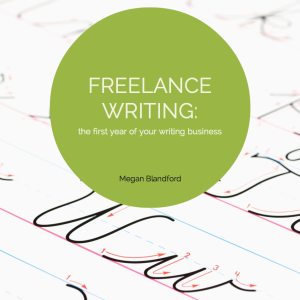 I hang out in a few little online gatherings. Places where people share tips and tricks about navigating the fabulous world of freelancing and cheer with you with the wins and send sad face emoticons when the wheels have fallen off.
Megan is in that gang. Last week she launched her e-book on freelance writing – she got the chance to pull together some great pieces of practical advice from editors, writers and all the people in between and popped them together in one handy guide. I got sent a little copy to peruse and realised that I am on the right track in some places and in others I could really lift my game.
So in true storytelling style I asked Megan to tell me a bit about her and her book and where you can buy it.
Sit back, get your freelancing pen and note pad ready and begin reading. Now.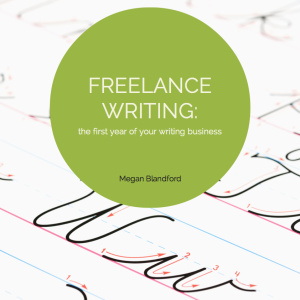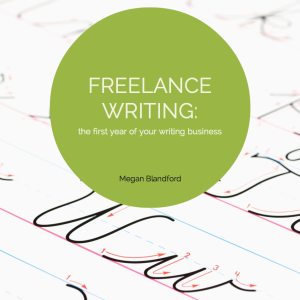 Megan – can you tell me a little bit about you?
 I'm a 30-something (you know you're getting older when you have to think twice about the exact number) mum to two amazingly fun girls, and I'm married to the most wonderful man. As a family we love nothing more than getting out on adventures – camping, hiking, 4WDing, travelling – and somewhere in between I'm lucky enough to write for a living.


When did you start writing – what triggered those little thoughts?
 I always, always wanted to be a writer, from as far back into my childhood as I can remember, but life took me in a more "sensible" direction. After I had my first daughter I left my corporate career and felt a bit lost and directionless, and I came back to that idea of writing. I realised that if I didn't give it a try then – when I had that space in my life – then I probably never would. So I sat at my dining table while my little one napped and started a blog, just to see if I could write anything worth reading. 


What makes your heart sing – what does paid writing give you (obviously other than buckets of money!)
 I love the chance to help others through my writing and that has by far been my biggest achievement in this career: whether it's helping someone realise they're not alone in their depression (I experienced postnatal depression a few years ago) or making travelling with their family seem more achievable. Every day I look forward to my next writing project, I enjoy talking to some intriguing people, and I also love the lifestyle freedom it gives me. It's hard work but it's just so… me.


Wheres the space between you and what you write about? What do you keep sacred? 
My life feels like an open book these days, and I'm happy to share most things. I do find myself getting more protective of my children as they get older – they're in the space between babyhood and becoming mortified that their mum might share embarrassing stories about them on the internet – so I try to keep myself in check there. 


You've just released an e-book – I must admit thats a bit of a dream of mine that just never seems to find feet! How do you embrace the idea that what you have to say will be relevant  for others and push yourself to go for it? My first e-book was always going to be about camping with kids – but then I did a couple of blog posts about freelance writing and people seemed to find my perspective of it interesting. From the idea to first draft was from a dinner-time conversation to a late night writing, and then I spent a couple of weeks tweaking it. Putting it out there was nerve-wracking, but I've learnt to go with my instinct so just did it. (The camping with kids e-book will come in time, but I need to get the kids out for some photo-shoots first!)
 ————————
So here it is! Go forth and purchase.
Have you written an e-book? Did it take long? Did it acknowledge the writer within?