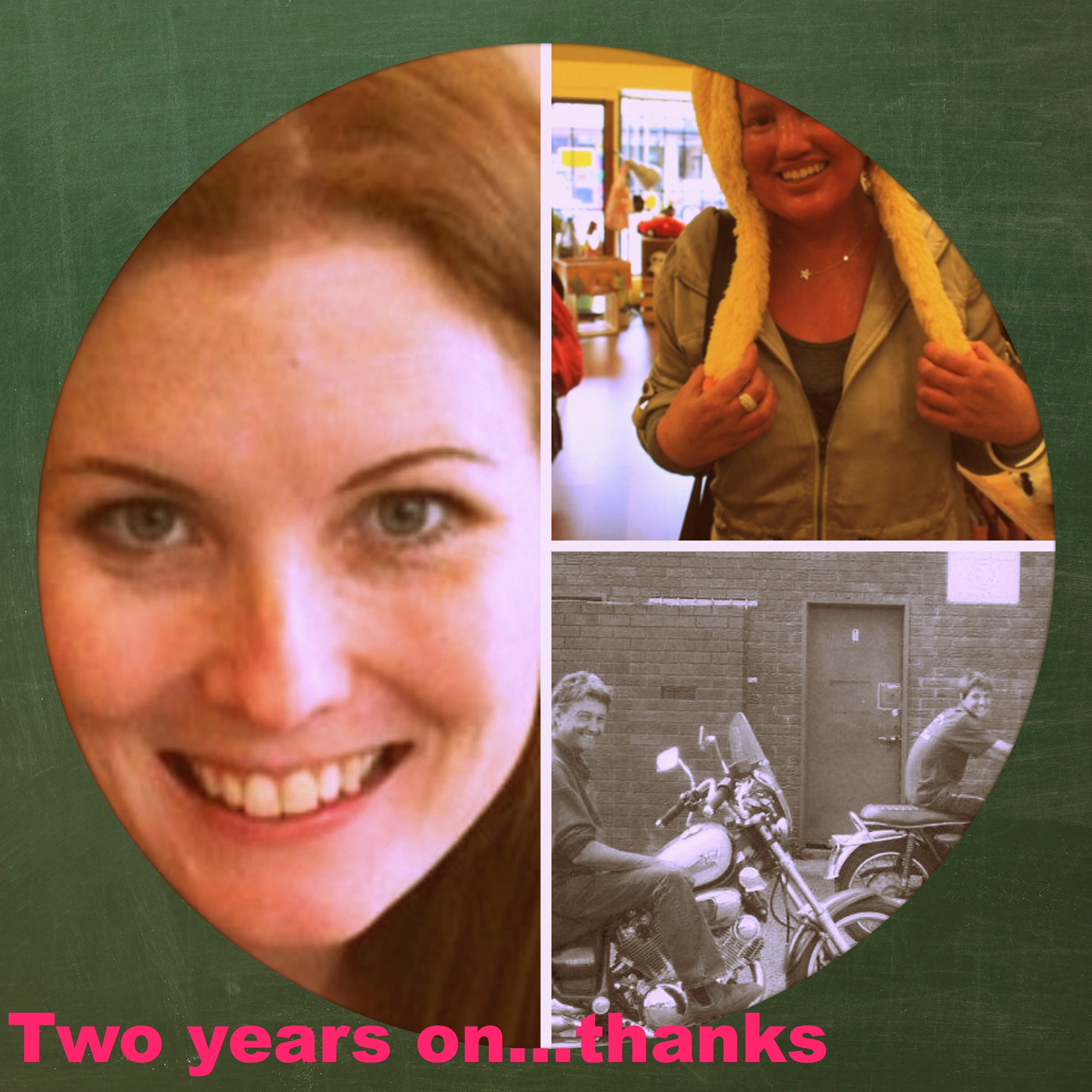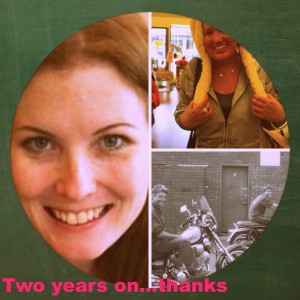 Two years ago I was getting ready to return to work. My boy had just turned one. My girl had just started school and my masters degree was bubbling along when I had the chance to tweak and twist it between 8 and 10 at night.The first post I wrote still stands up as one of my favourites. I didn't spend a long time writing it but it was a story that I had been composing in my brain during all those months sitting and staring out the window as I fed my baby. He was a slow feeder. I tried to plan ahead and have a book or my phone nearby as he drank but inevitably I'd forget so I'd write stories in my head that would vanish by the time he was ready to burp.
Back in 2005, February 23 to be exact, I found out I was unexpectedly pregnant. It would be my first babe. I was temporarily in a job that I loved and I walked around in a haze for a week afterwards. Early on a Tuesday morning I got a call from a woman in Canberra. She told me that an interview I'd had 6 months prior had been a success. That I had convinced the 5 women and 1 man who sat in front of me that I was worthy of a bucket of money and a round the world trip to meet the academics whose names graced the cover of all the books I had been reading. I sat still and looked down at my hands. Its something I catch myself doing these days whenever I do a radio interview or get ready for a skype call. It must be a way of centring myself, grounding myself. I splay my hands out on a smooth surface and breathe deeply. I sat still like this for a few minutes – it could have been an hour – wondering why my life had started pouring instead of just sprinkling that week. I went looking for my bosses boss. She grabbed me when I told her, she hugged me close, she told me to go for it.
10 months later I sat on the edge of my mums bed. I cradled my new girl in my arms only weeks old and looked up at the mirrors that forced me to look at myself in my totality. My marriage had ended and I stared at the image that greeted me. It was 3am. I kept looking at myself, feeding her, noticing there was a massive space between the me shown in the mirror and the one in my mind. It took me some time to see who I had become.
When I fast forwarded a few years and found myself sitting in my own home with my new son I resisted the urge to look at the two of us in the mirror. That image had been etched in my mind forever ago and I wanted to only look outside to the garden with him. I wondered out aloud what spaces we would travel together. He and I mapped in my mind the spaces between being a woman and becoming a mum, the space between researching and actually sitting with those who survive it, the space between dating and returning the "I'd love to see you again" email from what was to be my new husband, the space between being a mum and a step-mum and the spaces from all the people that randomly tell me about theres because I guess I've come to accept it.
Im someone that's happy to listen to others.
So thats the evolution of the space in between. It was a phrase shared with me by my research guru, Emeritus Professor Pauline Boss, who I travelled across many oceans to meet. With the money that lady from Canberra rang me to tell me about, with my girl safely tucked behind me in a backpack and my mum there to walk her to circles around the streets of Minnesota while I lapped up all I could learn. Its a line I've heard in some shape or form each day. Once you start to listen out for all the spaces in all the experiences we survive as people its hard to turn away from them.
In the last two years we've talked about all these spaces.
I've come a long way baby, thanks for coming along for the ride.