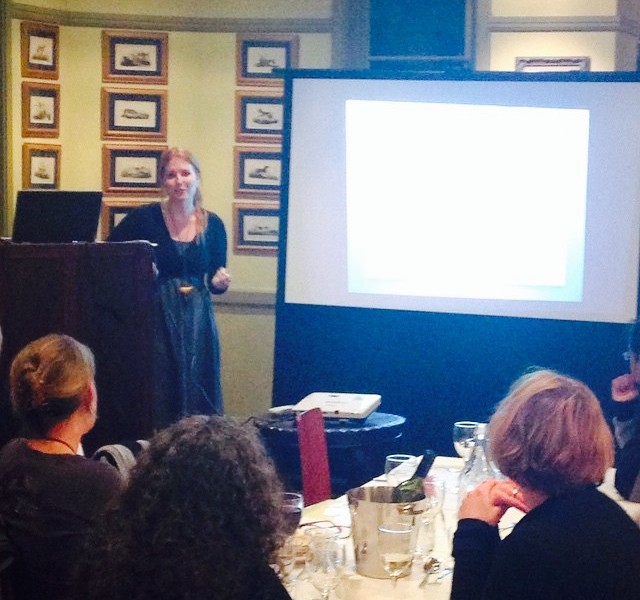 The purpose of turning this talk in to a blog post is one part posterity, and the other part a lesson on learning to listen to the whispers. The image I use in the opening section of the talk, about what I learnt from my PhD, focussed on the artist Kelly Rae Roberts and why 'listening to the whispers' became my mantra. It sustained me through the long journey of continually questioning 'should I be doing this?' The quick answer is…there is no right answer. You do what you do, and if it isn't right, do something else. As easy and as hard as that.
Enjoy.
 Dr Seuss as my guide: reflecting on the PhD journey.
Sarah Wayland recently submitted her thesis for examination. Her talk tells of the journey from Masters (research), upgrading to the PhD program, data collection, thematic analysis and write-up. She shares how it took her, literally and metaphorically, to places she never dreamed she'd go by exploring the lessons she learnt along the way. How she engaged with narrative analysis, how she juggled work and life and the whispers of self-care she wished she had listened to when engaged in the dirty text of trauma work. All while reading Horton hears a who.
Sarah Wayland is supervised by Associate Professor Myfanwy Maple, Dr Kathy McKay and Dr Geoffrey Glassock. Her thesis: 'I still hope, but what I hope for now has changed: A narrative inquiry study exploring hope and those left behind when someone is missing' is the result of 10 years working within the Australian Missing Persons Sector.
I have an unhealthy addiction to pretty photos on Instagram. It's a portal to another universe where you can catch yourself in the random assortment that is life. One of my favourite artists is Kelly Rae Roberts, a Portland based woman in her late 30s with a little boy, a husband and a paintbrush. She used to be a social worker, which is how I stumbled across her one day. Being a social worker since the 1990s means that I have a keen radar when it comes to seeking out people who have similarities to me. The difference between her and I is that a few years who she decided to 'listen to the whispers' and seek out a new way of working that called to her.
She is now a mixed media artist that shares those life lessons through words and images. I have one of her prints in the hallway of my home;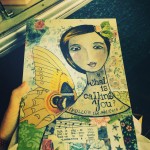 it sits amongst the special pictures. A school photo of my three girls the one year that they were all at primary school together, a picture of balloons rising in the south of France when we visited there two years ago and a preschool photo of my son as it took him 4 years to stop protesting and actually sit for a photo. The small and the big things all on the same wall.
It felt like the wheels had come full circle when I received an email from Kim Usher, the Head of School a few months ago asking me if I would like to speak here tonight at the School of Health dinner. Only one year ago I sat at this same dinner for a chance to chat about work, our research and how we were all holding on for the ride. Last years guest stood and spoke about his work with people in Nepal and the impact of being left behind because of workplace migration. Now this year we hear more about Nepal in the news after their country has been devastated by a series of earthquakes and avalanches. Time changes everything. Now it's a year later and here I am standing here. This talk isn't about the ins and outs of my study. We spend an exceedingly long time speaking about our studies, how our ethics application is progressing, how we find our participants, collecting, transcribing and then the write up phase – or as my friend Cath says 'the year of sitting dangerously'. Tonight I wanted to talk about what it was like for me as a practitioner switching to research, as a business owner, a freelancer, a mum of 4 and most importantly how I picked myself up when it all went to shit and where I am now, as I await thesis examination.
Who here knows the story of Horton hears a who? A classic Dr Seuss novel that I read as a kid and now read again to my kids. It's the story of Horton, a large purple elephant who feels shunned in his own community and while out walking one day standing in a field he finds that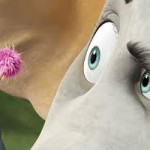 he can hear some small voices. Finally after much internal debate and mockery from those around him he discovers that a whole community called who-ville exists in a tiny speck of dust and he places this speck on a clover vowing to protect it. His goal is then to help this community survive by acknowledging that it exists and then sharing with the world what he has learnt from who-ville.
Our PhD topics are our specks. Small little moments floating out there in the universe that we either discover for ourselves or someone suggests them to us and then we dedicate years of our lives to understand those specks. Who has the loudest voice, which connects with others, what new discoveries we can make and how we can apply that speck to everyday life. My speck landed in my field of clover just over ten years ago. A chance job with NSW Attorney Generals Department and a chat with a woman who had already been waiting for 3 years to find out what happened to her son after he vanished leaving work one night. I spoke to that lady over the weekend; one of the victims of crime advocacy groups messaged me and asked me to give her a call. She is in her late 70's now. Her son has been missing for 14 years and while the Police acknowledge he was murdered and they know who perpetrated the crime they have no capacity to bring these people to justice. She was the beginning of me noticing that speck of hope for families of missing people but there were also whispers from other places.
In April 2007 (and my supervisor still tells me that she has no recollection of this meeting) I was presenting at the International conference on grief and bereavement about a book that I had written for the Australian Federal Police about supporting people left behind. My now supervisor came over to me after the presentation, introduced herself and asked had I ever thought of doing a PhD. It turned out we had both been at UNSW at the same time and I had recently had a daughter and she a daughter too. I remember flying home thinking – really? Could I actually do it? I filed the thought away, choosing to take on a management role with the Victims of Crime Bureau and then we saw each other again in 2009 at a suicide forum chatting more about the idea of exploring how research in to the experience of loss for families of missing people needed to be written down for others to share.
So the question was – when was the right time to begin? Now I must admit my friends and family can attest to my capacity to never pick the right time to take on big challenges and so that's how I found myself with a little baby, a daughter starting school and two step-daughters getting ready to begin high school when I started on this crazy journey. I first enrolled in the masters (research) program in early 2011 (given my undergrad degree 20 years prior was a little lack luster in the results department) and then in February 2013 I upgraded to my PhD after submitting three draft chapters of my study exploring the concept of hope for families of missing people. My data collection looked a little like this;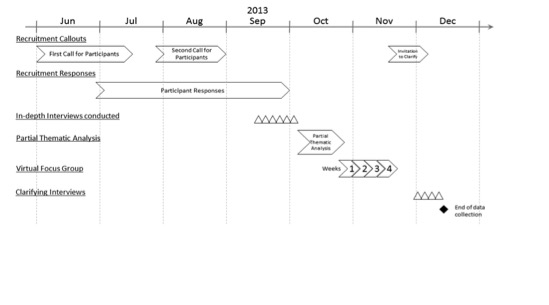 But we all have similar timelines like that to share. I think what often gets lost from those learnings is the growth and decline and growth again as we battle this road.
To give you some context to my study I am the grateful recipient of both an APA scholarship and nearer the end of my study a UNE completion scholarship. When I began my masters I was on maternity leave from my position as Manager for the Victims of Crime Bureau with NSW Government. I went back at the end of 2011 two days per week and continued working on my chapters for upgrade. In late 2012 I received my scholarship so I took long service leave, I guess as a way to give myself a 6-month practice working from home alone. In that time I began my own counselling practice as an accredited mental health social worker, as a way to slowly build my client base with a view to taking it on full time when my PhD was finished. I was also working as a freelance writer for magazines and newspapers after one of my earlier contacts with the HDR team suggested a writing course might help my anxiety about writing. I continued to do this until mid 2014 while completing my data collection.
It all came to a grinding halt last year. In July I became unwell, I lost weight, I struggled to focus on where I was heading and the only solution the doctors and the specialists gave me was that I was exhausted. One even suggested that perhaps I'd swallowed too many grief stories. But it was just life that tripped me up – my Dad was unwell, my blended family became a little complex for a while and I responded by burying myself deeper in my work as a way to make meaning from the chaos. It doesn't work, I had to learn to stop, to reach out to supervisors and ask for help, to stay committed to my participants whilst trying to build myself up at the same time.
You see the thing that I didn't understand at the time was something I learnt last month I was speaking at the International qualitative data methods conference about my use of computer-mediated technologies. The keynote speaker, Dr Carl May, explored the idea of communities of practice, about the ways in which we interconnect with others to produce results using a qualitative method. He explained that the only time we truly work alone is in the write up phase of our PhD study. That this solitude (where you often pop lipstick on to chat on Skype and leave your slippers down below) is not common when working in universities and that it is a time that can be both fearful and freeing. My working from home became so routine that I only knew how to get dressed for Skype, whatever was below the neck was only for comfort.
I felt as if I were in this space – in between fear and exhilaration. Where the idea of working alone felt a little like writing a book in a wind swept cottage however the reality also felt incredibly isolating and lonely. Its been a long, slow, tiring journey back to good health and in April 2015 – 6 weeks after my initial submission date I submitted my thesis exploring the concept of hope for families left behind when someone is missing long term.
So what did I learn during the last few years?
That working in the trauma field when you primarily work from home means that the impact of vicarious trauma is far easier.
That taking on work alongside your PhD is necessary moneywise by try to choose something that provides you a break from the relentless dirty text of trauma narratives.
I spent a lot of time trying to map out how I was going to write the thesis. My supervisor told me via text one day when I was double checking my format for the 11th time 'you can only write something if you actually write something down.' Revoluntionary!
Books other than the texts specific to your work can help – I re-read Bird by Bird the whole way through my study as well as Daring Greatly by Brene Brown. Other peoples worlds that make you look out away from the speck can be helpful.
Remember to breathe – part of my unwellness nearer the end of my study was something I diagnosed myself with called screen apnea. I would drop all the kids at school rush home, make a cup of tea and then sit and the computer and not draw breath until 220pm so I could walk back and pick them all up. Chill.
I got a fit bit. It buzzed at me in the early afternoon if I hadn't left my chair for a while. I became very good at watching iView while walking on the treadmill.
Create your own communities of practice and say yes to random offers – my learning during the PhD process has not always been about the thesis. Its been about so much more…
I was asked at a conference a few weeks ago what it felt like to submit. I explained to them that for the first couple of weeks it felt like I was constantly walking from room to room wondering what I was doing there. Like a weight on my chest was gone but I felt the loss acutely even though I couldn't put my finger on it. It always felt as if each week of the PhD a very important essay was due, not having that deadline was freeing and terrifying. When you spend so long working on a project I think you have to give it time to mourn the loss. I'd spend so long only half invested in the things I was doing, I'd cook and make notes, I'd watch TV and think "I really should be working' I'd read the paper on a Sunday afternoon and think 'get up you slug there is work to be done'.
What I realised is this…
I love research. I love thinking of new ways to gather the untold stories and then take the time to pour over them to find narratives that I never knew existed,
That working in a traditional office is not for me. I threw away my suits, my high heels, my hairbrush, and my clothes of conformity. I like when my work consumes me, it's my passion and most importantly I worked out what I'm good at.
I also realised how much I love to write. I propped up my PhD scholarship by writing for publications, it taught me tenacity and to not think that everyone is going to pat me on the head and say good job.
So I'm practicing in this liminal space to sit with it, I'm not jumping between now and when the PhD comes back. I am happily working in the School of Social Work with lots of students keen to learn how to be good and professional social workers. Unlike my kids they listen to what I say and they are happy to watch me role play the random assortment of clients I have met over the last 20 years, from there I would love a post doc, actually I'd love any research work perhaps not specifically in grief but in human connection and loss. A way to spread my expertise outside of the very small and entirely complex field of missing persons.
I'd also like to take what I've learnt from my participants and share that via articles, I have two under review and 5 in very small drafts, I want to talk more on the radio, I want to travel and share what I've learnt and I want to take on board all the lovely advice and well wishers I've received from everyone in the School of Health. Being an off campus student needn't be isolating, you have to reach out to create your own community of practice.
We all have our own intimate communities of practice. Our families, our friends, our partners out dogs. My husband is my champion. He has encouraged me from day one as he had to give up his PhD after his first daughter was born and he desperately wanted one of us to finish. As a blended family with 4 kids its not always easy, its certainly busy but it's a good reminder for me that I want my kids to see me acknowledging the whispers within.
I wrote in the acknowledgement section of my thesis that this study began when my son was 16 weeks old. He is now in his final year of preschool. The shift from a small baby, who would sleep on my lap while I wrote, to a little boy driving trucks up and down my arm as I work reminds me that time does truly fly. That the growing of a baby into a walking, talking person parallels my own journey of practitioner to researcher.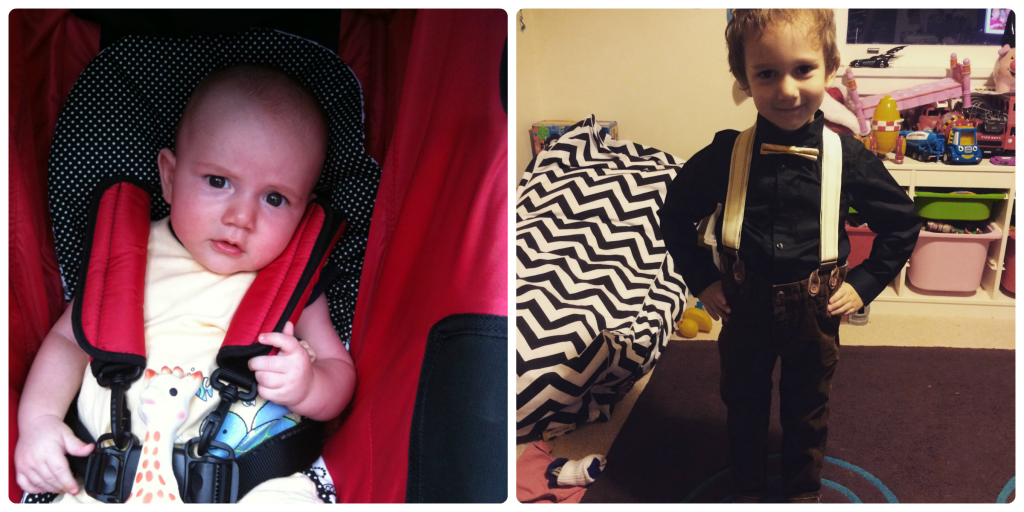 So finally thank you for the invite to speak tonight. It feels as if the wheel has come full circle. Thank you finally to Myf and Kathy, my supervisors and my friends. Strong, confident women who I one day aspire to write like and for respecting the speck that I chose to listen to all those years ago.
Thanks.
What would you suggest about studying at various life stages?