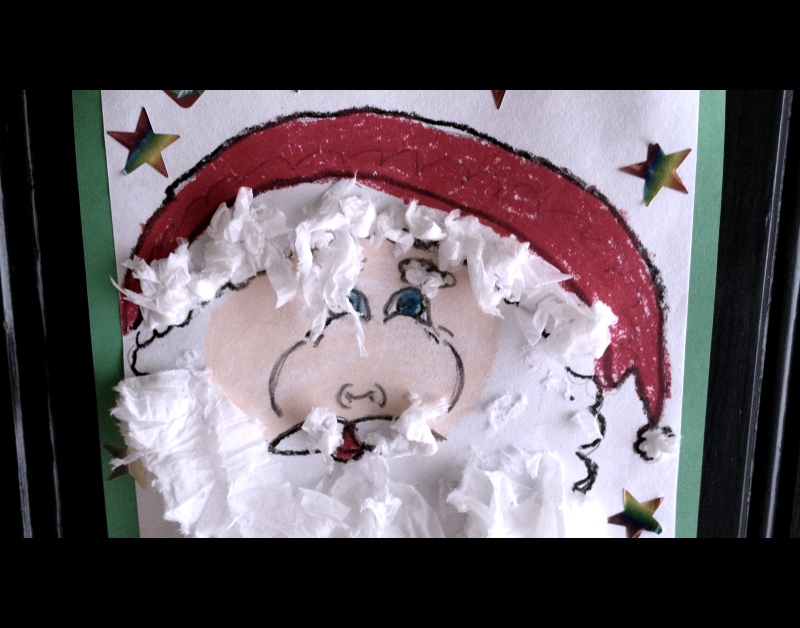 November 29, 2012
—
Sarah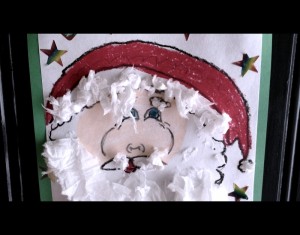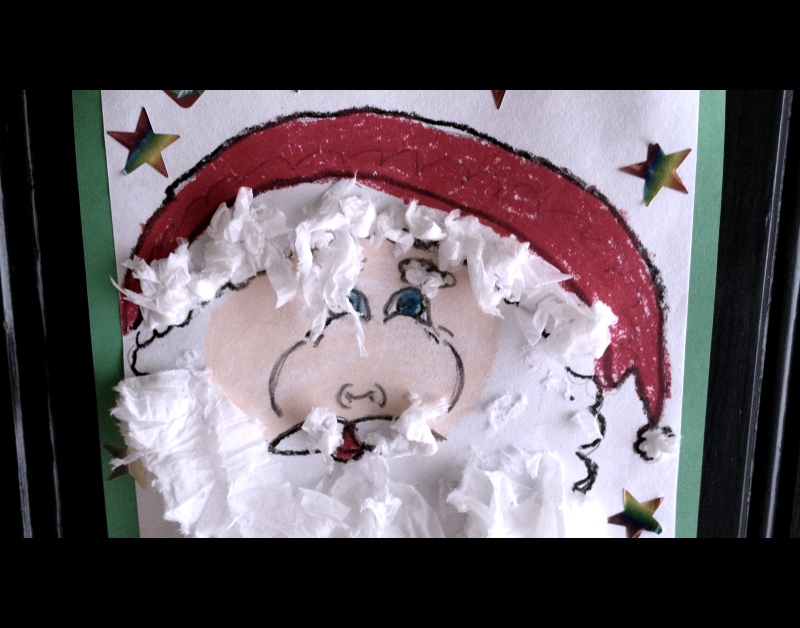 My girl made this a year ago. Its still on our front door.  I wont be on a lifestyle show anytime soon.
Christmas has the capacity to go one way or the other. Your heart either swells at the faint sound of Christmas songs or it drops like a lead weight.
The role of ritual at Christmas doesn't always have to do with religiosity or spirituality its often the family ritual. The way of doing things the way they've always been done. I sent an email out to my family on the weekend asking them for the details of what they would be bringing to my house for Christmas dinner.
My mum always brings the ham and a green salad with pieces of avocado that she rips apart with her delicate fingers. It sits atop a large blue plate with green fruit painted across it. I like washing it up at the end of the day, standing in the kitchen with all the women in my family. There is much to be learnt over a good wash up.
My aunty always brings the potato salad that tastes good the next day on day-old white bread.
My sister, well, she has a handicap this year given that she just gave birth. I'll just tell her to bring a kind smile.
My dad he brings his big personality. Lucky for us his partner can do a mean Thai chicken ball.
We are in the space between believing and not believing with our kids – as they range from 2 to 13 they all have their own ideas about the magic of the season. The youngest thinks that the Westfield decorations are the epitome of wow and the oldest is just hoping for the chance to hide in her room and stalk people on instagram.
Me? Christmas is a heavy time of year. I thought about it last year. I thought about it the year before and the year before that. I try to shake it off, I try to focus on being grateful, on living in the moment on being thankful for happy, healthy babies but my mind has different ideas. Its like seasonal affective disorder with tinsel. Its inevitable.
When my girl asks me if I love Christmas as much as her I don't lie, I just say its not my most favourite time of year. I don't want to tell her to story of her first Christmas when I unwrapped gifts and sobbed into her new red gingham dress wondering where my husband was. I dont want all her Christmases, as she moves forward in life, to be about the back story of her mum.
My research for my thesis tells me that in order to enact mastery over sadness I need to create new rituals that acknowledge what has happened and to find new ways to move ahead.
This year Ill keep forcing my smile while I focus on the avocado, the potato salad in a roll with the tiny pieces of boiled egg that stick out, and the warm smile of my man from across the table whose eyes speak louder than his soft voice.
And the fact that the girl whose dress I sobbed into all those years ago was actually the best present anyone could have asked for.
My ritual. My baby. My new beginning.
That's what I know about rituals.
Pop up a post below about What you know about rituals or traditions and then link back here with the blog button over there >>> to share all the writerly goodness.