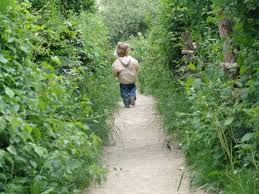 September 27, 2011
—
Sarah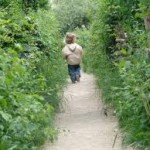 I've been following Lori's blog for most of this year – it's hard to read, it's so raw and so vulnerable and part of me wants to look away but the other part of me wants to be a part of the community she keeps reaching out to, to survive the loss of her husband.
Lori wrote a post recently for Klennexmums about explaining death to children. It reminded me of a chat I had earlier this year with a grief counsellor – he was helping me sort out my thoughts around my study and we stumbled upon the idea of who should break bad news to kids. I found it hard to answer as definitively as he did about the role of parents in breaking bad news to kids – as a mum I naturally thought that if anything needed to be shared with my kids – good or bad – I should be the one to do it, I know their needs, I understand their facial expressions therefore I am the one that should be the bearer of bad news (followed by a big swooping hug). The counsellor I was talking to disagreed, he told me that mums and dads should never break bad news to their kids as you will forever be linked with the news – almost a sense that the child will associate the death or trauma with you, that in the 'telling' you become the connection between whatever has happened and the realisation for the little person that the 'bad' thing has occurred (are you all following me…I dont even know if I am some days!)
I wonder then how as parents you would be able to step back and allow a stranger, a nurse, a GP, a (gasp) social worker to splinter your child's world by telling them what had happened – I don't know if I could stand back , my first reaction is always to protect my kids – not being the teller would somehow feel as if I wasn't protecting them – what do you think, is being the bearer of bad news just another job that you take on as a parent?