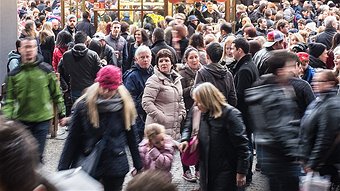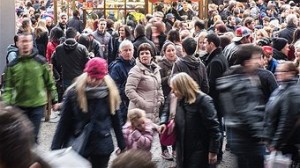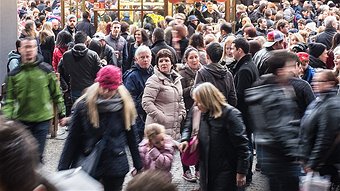 The best part in doing a PhD is the busy label that comes attached to it. That even on the weeks when I've done nothing more than stare at the screen and play Angry Birds on my phone I can still pass it off as work. 'Im finishing up my PhD' I tell people. They nod, mutter about how stressful that must be and Im free for another week of pretending to be busy. Its exhausting.
I've started to imagine what it will be like when I don't have that crutch. When the final words are submitted. The scholarship money expires and Im back in the real world of work. The 'Im finishing up a really tricky level of Candy Crush and doing some serious Instagram scrolling' line really doesn't have the same ring to it.
I was sitting in my car yesterday morning – I was 7 minutes early for an appointment so I grabbed that window of opportunity and used it well. I sat back with the warmth of the sun on my face and listened to a short interview with Tony Crabbe author of the book Busy. I kept turning up the volume keen to listen in because in the last year I've felt as if Ive spent so much time convincing myself Im too busy to do the 'good' stuff because I have so much other 'stuff' to do. His words leapt out at me…
'It's impossible to get on top of it all, its about making choices. When we are too busy we are unchoosing something else'. 
Yes! I yelled (and yes I take notes on my phone when I hear something I need to remember – its a skill or a deficit depending on which way you look at it).
You see in the unchoosing I think Im missing out on the stuff that I really, bottom of the soul, hand on heart, actually want to do. Every time I say Ill do it to a small piece of work, to writing something Im not particularly keen on, to speaking somewhere where the fee or the fit isn't quite right for me Im not choosing the stuff that will get me to where I want to go. Those half hour slots on the lounge at night, when the kids are in bed feel like a moment where I can kick back, but I end up falling into a vortex of looking at other peoples lives. I lovingly look at the pile of novels I want to read, that I hope mine will be like one day and I case them aside while I scroll through emails I don't need to read or status updates that, truth be told, don't give me anything other than a serious case of FOMO or writers jealousy. Fact.
Tony thinks we need to flip the conversation around. That we used to return from annual holidays with tan lines to prove how much we relaxed and now we return with stories of how many unread emails we have. There isn't always much in those emails but if we spend our day checking in to what others want from us then we aren't always focussing in on what we need to do for ourselves.
So in sitting back from Tony's insights and thinking more about what I really want this post from my friend Valerie Khoo popped up. I sat next to her last week at the Australian Bloggers Festival – I got to chat about my field of expertise and wave and hug some of the people whose writing catches my breath. I walked away thinking of 100 things Id love to do more of – write more, speak more, hang with people in real life more.
Scrolling on my phone on the lounge isn't going to get me there.
Challenging my perception of busy just might.
To listen to Tony's interview click here and then tell me what you are unchoosing when you're too 'busy' by commenting below.
Oh and Tony's book is now on my kindle pile. I might stop looking at sunsets and babies on Instagram and find myself some time to read it.