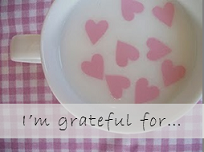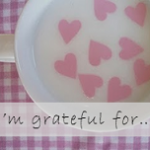 There was a final image in the ABC's episode of The Slap this week…Hector and his young son standing alone in the garden…It was a quiet image that lingered on the screen for a while, what struck me was the tenderness of the son's hand placing itself into his dad's and also how un-alike they looked – dad was Greek and his son looked more like his mum's African ancestry.
A little memory popped into my mind as I looked at it, it was a memory of a time before I had kids where I had these insane ideas…the kind of thoughts you have when you're 12…like how you're going to dress them, how you'll let them eat as much rubbish as they want or you'll let them walk home alone from school (OK this might have been me projecting – wanting things I wasn't allowed to have).
One of those thoughts was wanting my child to look like me. I wanted to replicate a little red haired version of myself. I remember a family friend adopting a little girl from overseas and crazily wondering how the woman would connect with the little girl considering they looked so different. Ah time and wisdom and a social work degree have done wonders for my world view!
Fast forward a few years and two kids later and it was only now that this silly thought popped back in my head. Neither of my kids look remarkably like me, my son definitely is a mini version of his dad and living in our own blended family of four kids (three from previous marriages – 2 to him…1 to me) none of our kids either look like us or like each other. But want stands out to me is that when you have kids you don't look at them to see yourself, you look at them and its them that you see.
You see the little quirks, their cheeky smiles, that look they give you just when they're about to do something you really don't want them to do, the look of them being exactly who they are.
I'm grateful not to be searching for a mini-me…but I'm overwhelming grateful for what I have, even when they do drive me bonkers*
So what do you think, what do you see when you look at your kids?? What looks back at you??
*which is exactly what my 5 year old said to me this morning when she reminded me her cousin was coming for a sleepover tonight…