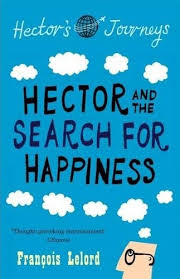 I push and pull against the idea of happy. Of striving for the goal where everything falls in to place, you breathe out and announce to no one in particular that you have arrived.
When I met my husband back in 2007 we had every second Friday night where it was just the two of us. We were both working in the city so the day would be filled with coffee induced work hours minus the last minute rush where you timed your exit out the door with the closing time of the day care centre or OOSH. It felt freeing to not be on anyone else's timetable other than our own.
Well minus my anxiety about how my one year old was managing overnight sleeps at her Dads house. Thank God those days are over.
One of those Friday nights we were drinking copious amounts of champagne at a bar on King Street Wharf. My husband was working for an insurance company at the time and he had a large group of friends to hang with for Fridays drinks. One woman, whose name and face escape me now, would sit and talk at me for long periods of time. I wouldn't share much of me, she didn't seem interested; she seemed keen to chat about her partner, her relationship challenges and I would ask her enquiring questions because thats what I do. That night she seemed on edge and began to talk to me about something her partner had said and I responded with a question – she became angry and accused me of being a sticky beak and then walked away. It was interesting that in life some people only want you to murmur agreements, they don't want you to ask why.
I remember my question that night. I asked her if she was happy.
Since Christmas I've been in a elasticised pant fiesta of left over ham, prawns and potato salad. I haven't opened my computer, I haven't checked my email, I haven't posted on my Facebook pages. I just did stuff. As I was dusting off my bedside table I looked at the ever expanding pile of books I've been planning to read for the last while. There were books about fictional traumas, ideas of being great, of being the best me but the one that stood out; as I filled the bath in an attempt to stop myself from eating, was this one.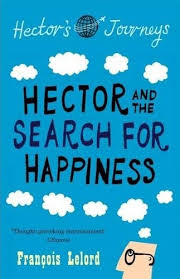 I read it in one sitting because I've found that the larger my counselling practice grows, the more research interviews I do, the more I find the people who struggle with unhappiness for reasons unknown. They are the ones that I struggle with the most. There isn't a formulaic question system you can employ to get to the core of their sadness, no sudden life destroying event, no illness, or break up or mishap that we can explore. Just an inherent sadness about the world around them. I try my hardest in these sessions ducking and weaving with the responses and stories we share but at the core of it I think it mirrors what many of us think at certain times.
That we cant always be happy. And not having a reason for it makes it even harder to understand.
New Years Eve is filled with gratitude jars, of reflective moments, of your top likes on instagram. Im not aiming on searching for any more happiness next year. Im going to plod along, to ask questions about others, to not wait for people to ask me questions, to tell my stories even if no one wants to hear.
'Sometimes happiness is not knowing the whole story' Hector tells us. I don't know what that woman's story was that night when she got cranky at me. I don't know what my own story is because Im living it at the moment, all I do know is that my life is filled with happy moments interspersed with shit times and a lot of laughs along the way. Like many of us.
2013 taught me that the search for happiness is not linked with the goal of finding out what makes us unhappy its about caring about others, finding the small things and knowing that when a moment of happiness comes we need to remind ourselves that it will come again, even if there is a large space between those visits.
HNY my friends.