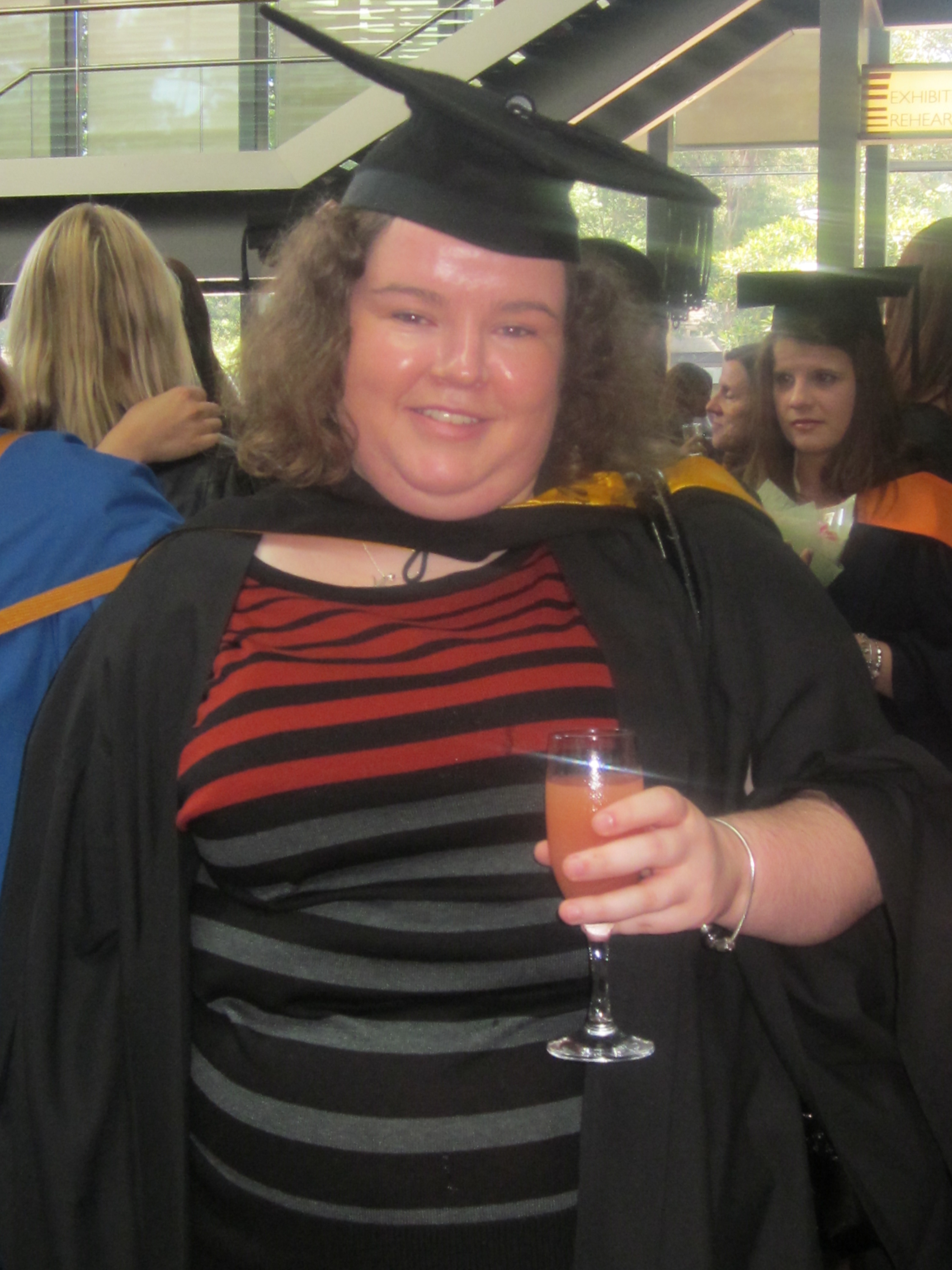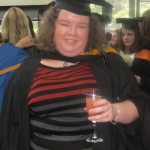 I wrote a little something last week about standing on the edge, something that was explained to the crowd of people watching a graduation ceremony. Nat followed me on twitter and then we got started talking and then she sent me this.
I could understand some of the stuff that Nat shares. I went straight from school to university making me only 17 years old sitting at my first lecture wondering what the hell a paradigm was. When people would ask why I studied social work, Id say 'because I didn't want to be a nurse'. Some days Im still not sure of the answer.
Have a read, its an odd sort of day in Sydney – torrential rain and then blindingly light sunshine – winter is on its way. Enjoy.
Nat…tell me a little about you?
Ok, where do I start? My name is Natalie (or just Nat is cool) and I'm 21. I call Sydney home and live with mum, dad and a younger sister (who's 17).  I play music in my spare time (however spare time is becoming less and less frequent as life moves forward!) I mainly play flute but also piano and saxophone to a lesser extent. When not making music, I can often be found buried in either a good book or in front of the TV with a girly movie.
I admit though – I find TV commercials entertaining. This irritates my dad who argues every single time I utter these 4 words "that's a good ad".
You've just recently graduated…what in?
Right after I finished high school I went to uni to complete a Business degree in marketing. I finished classes in October last year and officially graduated just before Easter!
What made you follow that path?
I get asked regularly what made me go down the marketing path. I'd really love to have this great, inspiring story to tell. But, the truth is…I don't really know! It just happened. Whether it be fate, a complete accident or some major turning point that I didn't notice at the time. Whatever it was, I am so thankful it happened.
As most people do, throughout school when I was asked the age old question "What do you want to be when you grow up?" I had so many different answers depending on my age and what I was interested in at the time. These varied from school teacher, musician, psychology (because I enjoy exploring the inner-workings of the human mind), daycare worker…and in the end, I somehow settled into marketing! The only constant is I am still exploring the inner-workings of the human mind…just in a different way.
In that space between finishing uni and that long wait to graduate what issues did you ponder? What was the symbolism of the graduation ceremony?
For me personally, over the course of my degree I had a few health issues and so my degree hit a few roadblocks along the way. I finished 8 months later than originally planned from differing for a semester and the semester before the deferral was done at a part time workload. Because of all the little setbacks along the way, finally finishing was made just that little bit sweeter!
Having finishing in October and graduating the following April, I had 6 long months where I was technically finished…but not officially done. This lead to quite a lot of soul searching, particularly around the issue of who I am when I'm not a student. Being young, I went to uni right after high school and so this was the first time I couldn't classify myself as a student. This was all new territory. On top of this, how did I classify myself now? I wasn't a student, but didn't have the parchment to prove I was now a marketing professional either.
Having that wait between finishing classes and graduating was like being in limbo. I was literally in some in-between space. It was 6 months of mixed feelings – I was happy to be done, it was so surreal to actually be finished, but at the same time, it was time to move on and leave the student Natalie behind (for now). Change can be both very exciting and scary!
Another thing I had experienced was the normal thoughts of "was this the right path to follow" and "would I be any good at it". These thoughts crossed my mind on a few occasions, but, the thing is, by the time I finished classes, I had already been working part time for 3 months. Having finished the degree, there's not only the physical 'space in between' of waiting for the big graduation day to come, but also a mental 'space in between' that needs to be adjusted and filled. Mentally, it's the adjustment in mindset from being a fulltime student to being engaged in fulltime work that is the important part; even more important than the physical. The physical space won't fall into place unless the mental space is on the right path.
Symbolically, the graduation ceremony was a defining moment that closed the gap that was my space in between. It was no longer ambiguous who I was. I have the recognition of what I had achieved. I now have the parchment that is framed hanging in my bedroom with my name on it. I now have an ending on the 2.5 year story that was my life as a uni student.
The grad ceremony can often feel a little like standing on the precipice waiting to take off….where are you headed to from here?
Where to from here? I've been working in a broad ranging assistant type role for 9 months now. This has been priceless throughout those first few months to give me a range of experience.  In the immediate short term, I plan to use the experience I have to find a role that will allow me to develop my skillset and experience further, but to also add my own personal touch to my work. All the while, always learning!
Thinking about long term career prospects though, the ultimate goal is to complete my masters degree after working for a while (probably 8 – 10 years). Aside from this, international experience would be amazing. I'd love to work in London and also travel through Europe.
Career-wise, I hope to develop my career further in the online environment and use all the social media trends and online mediums to work with not for profit organisations to really make a difference in someone's life. If I could use all the skills and equipment I have at my disposal, and work to help just one person improve their life…my job is done. I will be very happy! Beyond this will be a bonus.
————————
Thanks Nat! You can follow Nat on twitter if you want. She is good at showing that you actually exist somewhere out there.
What about you – what made you go on and study? Did it shape the person you became?