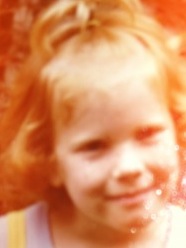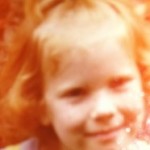 In 7 days time I turn 35.
I feel old.
Most days I feel like the 4 year old in the picture.
I was talking to my husband about an article in the paper about how sleep is the new frontier. I admitted to him that some nights when I climb into bed I think about the first scorching cup of coffee I'll have when I wake, if I focus too much on the joy of sleep I know Ill be let down.
I caught up with a friend last night and my first question was did you get to sleep in this morning? She did. I often ask people who get to sleep, what its like. Did they wake and stretch luxuriously, ponder life, the universe and everything and then decide to slip out of the sheets and have a nice long shower?
Our mornings are like most for people with kids. There isnt really a wake up time, there is no need to set alarms, small people begin to bang against their cots slats just after 6…the other morning there was even a visit at 4am to share the joy that the tooth fairy had come. I dont remember if I ever appreciated the time in my 20s where I got to have a cuppa tea in silence. A friend said she imagines a cone of silence that descends on her to dull out the chatter of the little ones. A blogger shares pics of her hiding in her pantry. Nothing like a bit of solitude.
Not sleeping makes you feel old. You creak and groan and your body takes longer to warm up than it used to.
I asked my husband to share some pearl of wisdom about the passing of another year; his suggestion was that I should be happy that Im not as old as him.
Great. Now Im married to an old man.
Are you good with birthdays? Have those gorgeous creatures turned you into an old lady before your time?