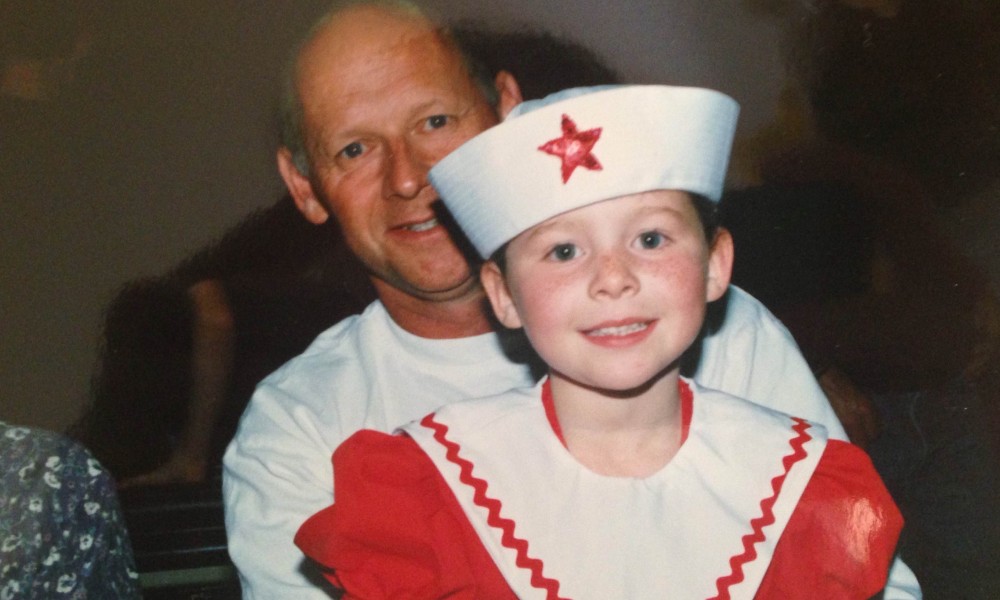 April contacted me earlier this month. A reader of this blog since late last year and a person who wanted to share her story. Given this is a collaborative space, where there is power to hear more than one perspective, I invited her to share her thoughts. Her story, of her and her Dad.
Welcome April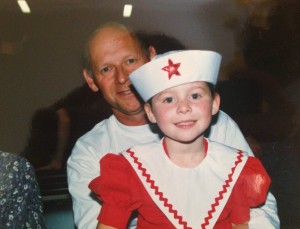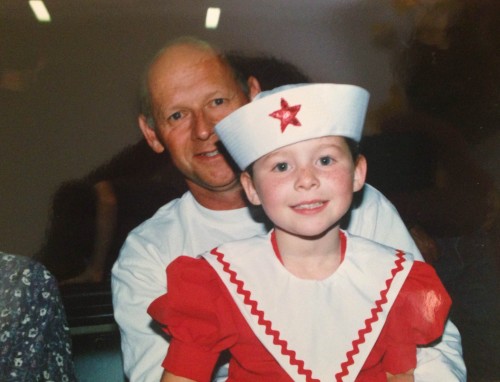 My dad died in December 2014. He had cancer. I was 20, just about to turn 21. I was (and still am) working at a digital agency and studying a Bachelor of Professional Communications at RMIT full time. It's now 9 months later and I'm the same girl with the same name and the same birthday, but I feel very different. I have changed and I have grown. I take comfort in knowing I'm not the only one who has been through a similar experience so I thought I would write up this article. This is for all the brave, young people that are studying, working and experiencing a loss.
Accept that it's not easy
When I found out my dad only had 3 months to live I had no idea how to feel. It wasn't until a friend of mine told me that it wasn't going to be easy, and it won't feel 'easy' for a while that I could accept it… kind of. The truth can be a very hard thing to swallow and our minds will subconsciously do everything they can to cough it back up. But once you know that what you are going through isn't the easiest thing in world to experience, you will be able to distinguish between what was once easy and now is hard, and understand that it is because of what you are going through. It's not easy to be a full time student, work and deal with the fact your dad is dying at the same time, but it is do-able. Once I had come to terms with my reality and accepted that I was changing and things that were once easy were now harder, I was ok with it. What you are experiencing is complex, but it will make you a stronger person (I promise).
Talk about it
I know how hard it may seem, but talk about it. Write it down, talk to your best friends or talk to an absolute stranger. Even better, talk to a professional. There are programs set up to help people like us afford good quality grief counselling and it's worth the effort. I wasn't ready to talk for a while, particularly during the lead up to my father's death. However, a few months after I wanted to talk it all out and get to the bottom of my thoughts. I had one session per week for 3 weeks, then one every fortnight, then one per month. I now see my counsellor whenever I feel I need to talk. I noticed my head became a lot more balanced after I started letting my thoughts out into the open. I understood my thinking more and I could think a lot clearer. It's important to listen when someone wants to talk to you about their experiences and even more important to talk to others about yours.
Get out of bed
It sounds so simple but I know how hard it can be to get yourself out of bed some days. I dreaded the thought of Uni some days and the thought of getting up for work at 7am made me want to straight up cry on others, but I did it anyway. I got up, showered, had a coffee and just did it. The stresses of missing Uni or work because you want to stay in bed aren't worth it. Don't worry about what you look like or who you will see, just force yourself out of bed and do you.
Keep a diary
My head was so filled with thoughts sometimes and other times it was filled with nothing at all. I felt like I couldn't help what I was thinking about all the time so I started keeping a diary with my appointments, work deadlines and my Uni class times. It was a lot easier to have it written down rather than try to remember it all.
Decline invites
I'm in the year of 21st birthdays and I went to good friends birthday 2 weeks after my dad died. It was a big mistake. I wanted to be alone the whole time and drank way too much. In hindsight I should have stayed at home, my friend would have understood. Now, if I'm having a down day I have a bath, do a face mask and read my book instead of going to a party I don't want to be at. It's ok to want time to yourself and it's ok if that time is on the night of a party you have been invited to. In the wise words of my Mother, you just have to do what you have to do.
I managed to work, pass university and turn 21 during the lead up to and during my father's death. And if I can do it, you definitely can too. Trust yourself and follow you gut. It's ok to bed sad and it's ok to be happy. Feel every emotion as it comes, because the longer you push it away the stronger it will be when it inevitably comes back to slap you in the face later. Remember you are not alone and that, in time, you will be okay. Stay strong.
Do we allow young people the space to grieve?
(If anyone needs any support please contact Lifeline on 131114)