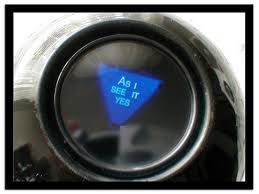 November 19, 2011
—
Sarah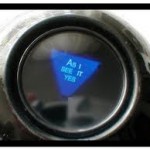 Hello my name is Sarah and I shop around for advice.
Sometimes I can wrap myself up into such a state of anxiety that I dont know my left from my right – it happens at different intersections in my life when Im pondering big changes. I think on some basic, primal level I always know the answer but I think I shop around for the advice that suits my gut feeling to give me a legitimate reason to go with my plans.
The internet is a great place for fielding answers to life's questions, I type the most random questions into google some times – things about kids, answers to uni essays, best directions to get to places even whether or not I'm too old to shop at Sportsgirl (thanks Sam de Brito…). The truth is you can always find an answer to suit your needs but it got me thinking why some of us seem to get stuck in that space between answers and more questions…is it just a symptom of the world we life in, the access to so much information? Or are some of us just seeking more validation than others?
After a good week or so of asking questions I realised where my answer lay…the ultimate answer provider – I rang my dad…and he told me what to do.
So this week Im grateful for parents…no matter how old you get they always know how to tell you what you already knew.
What about you – do you shop around for advice or are you the person I want to be (the one that just knows without having to ask)?