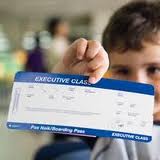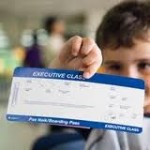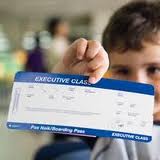 Its been just on a year since I had my first piece of writing published. It was this one about the resolution (in some ways) of the disappearance of a little boy from a family Ive known for a long time.
A few months on I sent the editor a reflection of that piece as my writing had generated a handful of radio interviews about kids, their safety and how we best look after them. I pitched the piece as asking the question whether or not we really need to fear the white van? Seriously about 10 radio producers asked me about its existence. About the idea that it lurks on street corners ready to snatch our kids when we look away for a moment, when we untie the apron strings and let their little wings flap freely. Within a few hours the audience started to focus in more on the child abduction stats, when my intention had been the opposite. The space between fear and hysteria is a hard road to tread. Its a space not many of us are willing to take a chance on and the people that commented found it difficult to explore the possibility that we might not all be at as much risk as we think we will be.
The media has been awash lately with stories of adults being moved away from unaccompanied children on flights. Men primarily because it fits in with the myth that they can only be perpetrators of heinous crimes. In the weekend's Herald this article caught my interest – about the need to reclaim a space of safety for men when they are around children because lets face it most of our kids have Dads and Uncles and Friends who are men and not all of them are unsafe.
Its an interesting debate. I, more than most people, know that bad stuff happens to good people. That taking risks where we can be risk aversive is probably a path that most of us would take if given the chance but a shift in culture, a shift of seeing the good in people rather than the bad is a hard one to action. Policies are in place to protect people from the things most likely not to happen to them. If they werent there then we'd probably jump up and down when something does.
Its the white vans, in our heads they're everywhere.
Would you want your child moved away from an unknown male if they were travelling alone?