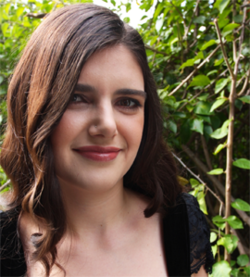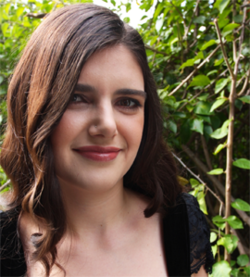 A couple of months ago I wrote a piece for a national magazine about the role of crowd-funding for creative people. About how creating a platform where people can make donations, can help fund the ideas that we have welling inside of ourselves, can provide a chance where we may not have had a chance before.
I met Rose through the Australian Writers Centre. There is a little collection of people who have graduated from a few of the writing courses and by some online twist of fate we all connect with each other and help each other out. When Rose shared with us her latest endeavour to crowdfund her passion I jumped at the chance to ask her a few questions because, from researching the story I did for the mag, I was interested in the intersection between wanting to get our ideas out there and looking after yourself. Looking after the space between passion and success.
So sit back (its chilly here so grab some tea) and have a read and a listen to Rose and her thoughts…
Rose – tell me a little about you?
I'm a singer-songwriter (acoustic folk/pop style) and a social media coach to creatives. (You can listen to my first record for free here.) I'm slightly obsessed with coffee and chocolate.
I'm in love with the power of stories. Over time, I've realised I have choices about the stories I tell myself and others, and those choices have played a huge role in the opportunities that come my way, and my level of happiness.
I work with creatives (musicians, writers, bloggers, painters, photographers etc.) to help them realise they have the same choices, to help them identify their story and the most powerful ways to share it with people using social media to grow their confidence and opportunities.
What's your project?
Right now I'm finishing off my second record and running a crowd funding campaign to help me give it the biggest wings possible! I recorded it in Alice Springs in the first week of May, will be releasing it in September, and touring in September/October.
I'm really excited about crowd funding – it gives me the opportunity to do something a bit different, to offer unique experiences to fans so that we can eat chocolate together, get creative together and get to know each other better!
Rewards for pledging range from $10 to $500 and include things like a pre-release copy of the new record, writing a song together, a song-writing workshop for 6 people at your house, Skype concerts, and tickets to a deluxe house concert in a top-secret location in Melbourne before any of the tour dates, where I'll perform the songs from the new record for the first time, share chocolate goodies baked by me, and tell the stories behind the songs.
What's the space in between your passion and your creativity – what gets you out of bed, what makes your heart sing?
My heart sings when I play a show and everyone gets so involved in a song that there's a long pregnant silence afterwards, and no-one wants the feeling to end.
My heart sings when I see someone's face light up with the realisation that they can do whatever they want, that they're not alone with the challenges they're experiencing, and there are ways through the challenges.
My heart sings when someone tells me that after a coaching session, they believe in themselves more, and that they've had a fantastically sexy opportunity come their way that they've never had before (they've signed their first client in less than 24 hours from our session together, booked a show at a place they never would have had the guts to approach before, or been approached by a publishing house about the story they're writing – just because they decided to mention it on Twitter).
How do you manage the demands of crowd funding with looking after yourself? Others who have been through a similar process all shared the exhaustion that comes with being your own PR person when you want to realise a dream 
I'm terrible at looking after myself. I put myself last. I put my creative work and coaching work first, then looking after my husband and my kitten, then supporting other artists I admire by going to their shows and events, then keeping my plants alive, then me.
Ironically, I had a crash this week. It might have had something to do with the fact that I hadn't given myself a day in over two weeks. I'd just gotten back home after 5 days of recording in Alice Springs. I'd started each day with half an hour online to keep people posted about what I was up to, recorded for 8-11 hours, and then spent another 1-2 hours online catching up on replying to people who had pledged to or shared my crowd-funding project page.
I was brought to tears when I posted up on Facebook and Twitter that I was stressed – I asked people what they do to cope, and I was overwhelmed with love, support, and practical suggestions. I did some of those things and felt much better (dabbed myself in lavender essential oil, went for a long walk, had a nice meal with my husband, patted our kitten, ate chocolate, had an early night).
Fortunately, a while back I realised that the first free weekend I had on the calendar was not for several months and my husband and I decided we would make this weekend a "no plans" weekend. We're spending it together and we're not saying "yes" to anything we've been invited to. We're going to see how we feel at the time. I'm really looking forward to it! I'll still have to do some work – weekends are a crucial time for social media – but I'll be keeping it to a minimum. I think I'll be scheduling my time off more in future!
What are your top tips for remaining focused while being kind to yourself?
Do as I say, not as I do!
I have no problem remaining focused, but I have a very hard time stopping work, and being kind to myself.
I use the best friend trick. If it was your best friend who was trying to do all this work in these unrealistic timeframes, would you tell them to stop and take a break? Would you run them a bath and light some candles and tell them to have an early night? Would you tell them that no-one will die if they don't get it done now, and pass them a cup of tea and give them a hug? If it's one of those scenarios, it's a good sign you should be stopping and doing those things for yourself!
I'm also very honest on Twitter and Facebook about whether I feel like I'm not coping, and there have been many occasions where kind people have nagged me to be nicer to myself, and bossed me offline if they know I haven't had a break in a long while.
I have a busy head and find myself multi-tasking most of the time, so one thing I do now is, if I want to read something when I'm eating a meal, or about to go to sleep, I make sure it's something not related to my work. I love escaping into other worlds by reading. I just finished reading Neil Gaiman's "The Graveyard Book", which was wonderful. I often have two or three books on the go at once.
How can people support you?
Crowdfunding for this record has been so good for me, because it's forced me to ask for help. I'm terrible at asking for help!
You can help me by:
– sharing the link to my project page www.pozible.com/rosewintergreen
– pledging your support
– telling your friends and family about it
– talk to me on twitter
– letting me know if you have ideas about other ways I can get the word out (e.g., maybe you have a favourite local radio station who you think would love to interview me about the project? Maybe you know a group of people who would like to learn more about crowdfunding, and I could come and talk to you about it?)
————————-
Thanks so much Rose. Crowdfunding, whilst a lovely idea, can be really taxing on the people putting themselves out there but regardless of that so many people try because living a rich and meaningful life is all about embracing your creativity.
What would you crowdfund if you had the chance?