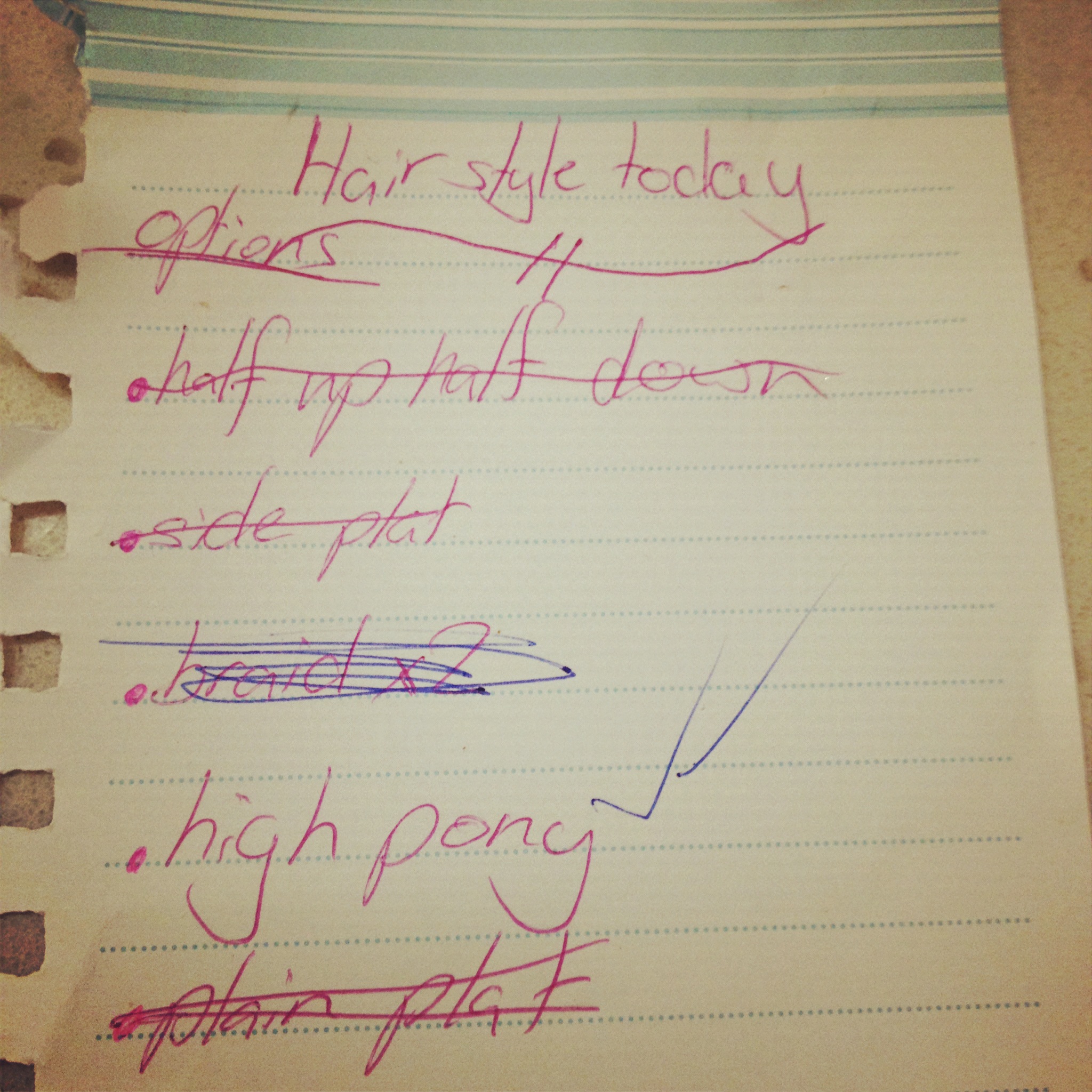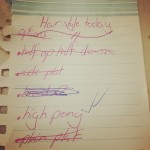 The body is a pretty amazing thing. Last night my stepdaughter offered to plait my hair for me, it was like being 11 again and sitting on the lounge room floor while my mum braided my hair for dancing concerts.
She's into hair at the moment, she spends hours creating new do's much to my husbands frustration (what is she doing in there…I tell him he's not a girl, he doesn't get it). As she attempted a very complicated hair manoeuvre across my head, her little fingers pulled harder and harder, making my eyes water but making me stay still all the same. When the girls were finally asleep my husband asked if my scalp had recovered and he wondered why she was so rough trying to get a hairdo done. I explained that my fingers had spent years braiding my own hair, the hair of my cabbage patch doll and my sisters. It wasn't even a conscious move anymore, my fingers knew the dance and they moved accordingly. She was still teaching her hands how to move, there was time still for the memory to be laid down.
Im always amazed at the way my hands remembers things without me having to prompt them. Phone numbers, bank account details, log-ins on the computer. The other day I picked up the phone to call my mum and I watched my fingers dance across the keypad except it wasn't my mum I was calling, it was the home I grew up in that I left behind 16 years ago. I stopped, I looked at the number across the screen and felt a little bit of my heart deflate when the telstra woman told me that the phone number was disconnected, please try again.
My daughter asked me how her mouth knows when to talk when she has something to say. I explained that her brain tells her tongue and mouth to start moving and then it just happens. She tried to continue to talk and think about the brain at the same time and she got really frustrated with her break in transmission.
Just chill babe I said don't think about it and it will happen.
Its nice when life reminds you that the things from the past form part of your body memory, that some days you don't need to over-think the things you know how to do, some days it would be lovely if we could just stop and let our body show us where we need to go…don't you think?