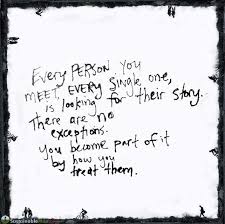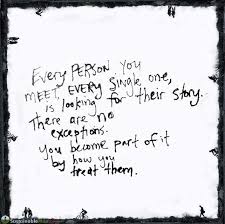 I was listening to a man speak on the radio the other morning about the way he, as a journalist, found it difficult to ensure he remained objective. Objective when reporting trauma and death in his own country. That it was impossible for him to stand back and report the facts of what he saw without emotion and passion seeping through the sides.
The most common question I've been asked since becoming a Social Worker back in the late 1990s is 'how do you cope with all those stories?' I have a well worn, possibly cliched, response that focuses more on what I've been given rather than whats been taken from me. 99% of the time it works and 1% I fail terribly.
The line was crossed the moment I became a parent. The line that allowed me to look at things objectively. Suddenly the small baby that sat on my lap in a Government office 8 years prior was no longer a cute kid that I got to hold until an emergency foster care place popped up but a bundle of separation from the only person he had known his short life. His mum. With such clarity the woman who sat moaning on the floor in the waiting room heavily pregnant with her third child screaming that she just wanted to keep one baby was a person who had clearly needed much love and support decades before that day.
The stories have crept in again recently as I juggle my personal world amongst my professional pieces. The last few nights I've been woken by scary dreams where I panic that not everyone is safe in my home. My minor arguments become catastrophic ones in the corner of my mind when Im reminded of calls in the middle of the night to crisis call centres I've managed. My sense of safety as I walk alone gets snatched away by images shared by families while I've sat next to them as they make Police reports.
What stayed in last week has wafted out this week.
Ive been here before. I know that there is no way of looking at it objectively. That I need to give myself space to think through the tough stuff in order to find some balance again but I often wonder how those who work in such difficult environments all of the time manage the space between caring and the fact that they are living a life alongside it.
The self care bandwagon has been around for a while but how often do we hop aboard?
Whats your tips on what seeps through?