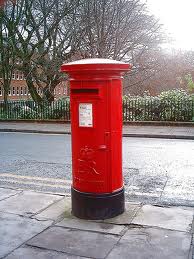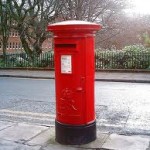 Every year my husband recieves one of those 'a year in our world' christmas letters. You know the ones, the nicely typed out record of a familys year – the trials, the tribulations, the wins, the losses…all those first world problems squeezed onto an A4 page.
I dont know these people, Ive never met them, my husband knew them before he knew me but each year without fail one of the letters arrives and I get a little excited to see how they are. I wonder if little Johnny has made the soccer team, if that niggly little back injury has fixed itself for the wife, if they really had time to do that big city trip they'd be dying to do. A few afternoons before christmas when I popped out to the letterbox to waste time between 5 and 6pm (A baby called max…you know Im on the countdown to husband o'clock) there it was sitting in the box waiting for me to devour it. I cautiously waited until the husband arrived as technically it was addressed to him and then he gave me the go ahead to rip it open and have a good long read about those random people from that place I'd never been. Im am a little odd so I dont expect anyone else to have these strange quirks but reading anyone's story – known to me or not – is something I cautiously admit to loving.
It got me thinking what makes us interested in other people's lives? Blogging lets people in the door a little, facebook, twitter, instagram – they do the same. We share moments of our lives, we comment about people and we share in the highs and lows. I belong to a university mum's online group and Im always amazed at the level of sharing and connecting that happens when people are given the space to talk and in return be listened to. I've noticed that my barriers have come down since I started writing, Im braver in my honesty, Im able to see the joy in the share and in return I get a chance to sit and reflect on time passed.
Do you send out a letter/email/message each year? What makes you do it? Do you get responses or is it just an external way of sitting down and sharing your life – one year at a time.