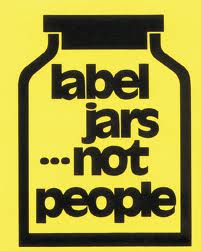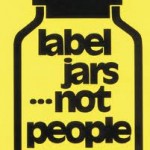 There was a little bit of hoo haa this morning about the Telstra business women of the year acceptance speech and her comment that deafness is a 'scourge' on the community, much like polio was in the 50's. Have a look at Breda Carty's article here..
It reminded me of a few posts that I'd happened upon this week…the blogging community often has a lot to say about a lot of things – parenting, politics, religion, relationships, kids names – you think it, they blog about it.
Its hard to express a thought without that thought potentially hurting somebodies feelings. For me the purpose of sharing thoughts is to create a community of ideas that remind us that we all think differently. Well thats the way I see it.
I was at the Hospital yesterday with my youngest and while we were waiting to be seen we hung out in the playroom which was being looked after by a gaggle of 'play ladies' (lovely volunteers from the local community). As it was only my son and I, and with him not being the biggest of talkers, it was me facing a firing squad of questions. They went like this…
Is this your first?
no, not really
how many others do you have?
3
You have a good waistline for 4 pregnancies (seriously an old lady said this to me!)
Well I didnt give birth to them all
What??
um we are a blended family…
and so it went on and on until I was rescued by a very caring nurse.
Even after I'd left I kept thinking about the random responses people make to disclosures. We often get the 'oh I bet that most families are like that these days'…or the 'whats it like being a stepmother'. I dont answer these type of questions from strangers because besides it being personal I also know that people have made up their own mind – even before they've asked me.
Families, individuals, communities are all made up of so many opposing views, of so many personal thoughts that to make blanket statements about deaf people, about anyone with a disability (or anyone with an ability for that matter), about blended families or about lovely (see how I didnt say wicked) stepmothers is not helpful. We should learn to preface our points of view with an "I" statement. Maybe we, well I, might then think about the power of my words before I say them (and for the record I usually do).
Do you think about the impact of your words before they wander out your mouth?