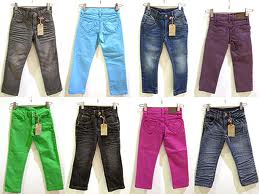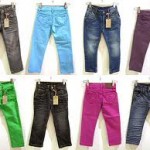 Its funny when you ask people to remember. When people start to link up I rush in to read about how they interpret the prompt. Some search far back into their cupboards and others chose the things that immediately surround them. All valid. All memories.
I was out shopping this morning, I took a half day RDO. Not that anyone rosters my work hours, I took a self imposed one. My wrist was aching from too many hours balancing my Mac on my lap, in front of the tele, in the backyard or next to the Thomas the Tank Engine table. I drove a fair distance from home listening to the dorkiest of music, the music you only listen to alone. Alanis Morrisette was whinging about something that she's been whinging about for 2 decades now. I wonder if she ever regrets laying out her soul onto a CD for millions to embrace and then replay over and over? It'd be like a blog post coming back to haunt you every day of your life.
I needed some new summer clothes, I was sick of opening up the wardrobe and seeing the same old stuff staring back at me. T-shirts had been stretched beyond recognition, skirts had the imprint of my ass in them from too many wears and everything was grey. Everything looked old. I grabbed a few new things from the stores I liked, I ventured in to one that looked like I needed to check my hipster ID at the door and the lady actually asked me to deposit my coffee on the front counter while I tried stuff on. I wanted to explain that I had mastered the art of dressing a few children, myself and feeding the dog all while eating my weetbix and that not once had I spilled a drop. I let go of the angst and handed over my coffee. I didnt buy anything there.
As it came close to the time where I had to meet someone I rushed back to the loo before trying to remember where my car was. I walked past a woman that was centuries old, she was leathery and bent over. She was sitting in the bright sun holding on to a brightly coloured walking stick. Her equally elderly husband sat across from her. She leaned over and yelled at him 'When I die make sure you still remember to come out each day'. He nodded, looked away and then they continued to sip their coffee. I proceeded on to the loo, I looked down at all the stuff I'd bought. I looked at the jeans I was wearing. I remembered buying them in Sportsgirl in 2004. I'd spent a year slogging it out at Weight Watchers and I remember my ex husband telling me they looked nice. I had new jeans in the bag to replace the ones I was wearing.
I dont know what the moral of the over-hearing of the story was. I wondered if when I turn into a leathery looking lady in my twilight years would I be thinking ahead about what people would do if I wasn't here? Would I remind my husband what to do without me? Who would he drink coffee with?
My RDO seemed a bit boring right at that minute. I wanted to run home and hang with my family. Wearing my new jeans and staying out of the sun.
Do you ever wonder what you'll be like when you're old?