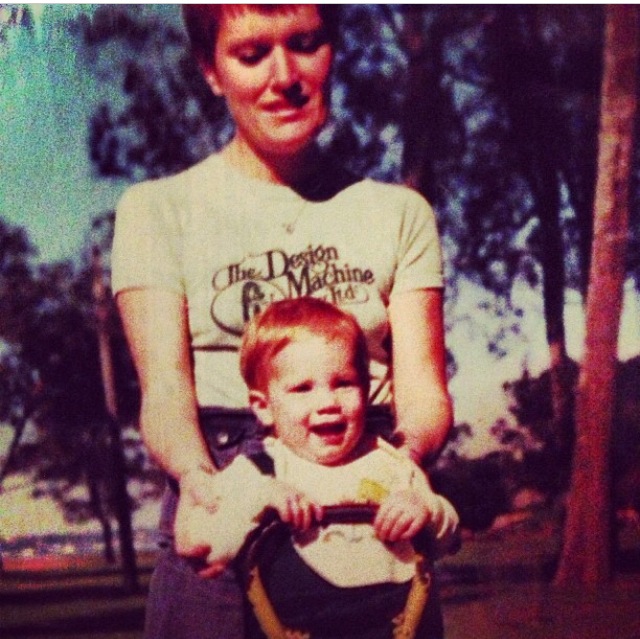 I think I should write an e-book on blog traffic. Over the last 48 hours sharing this post, this post and this piece I wrote for Essential Kids Ive had almost 1000 people come to read ideas of being a mum from different, non hallmark, perspectives. Thank you.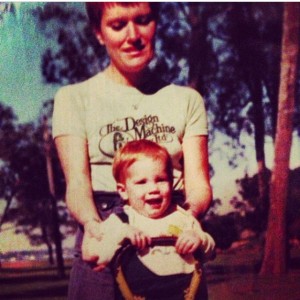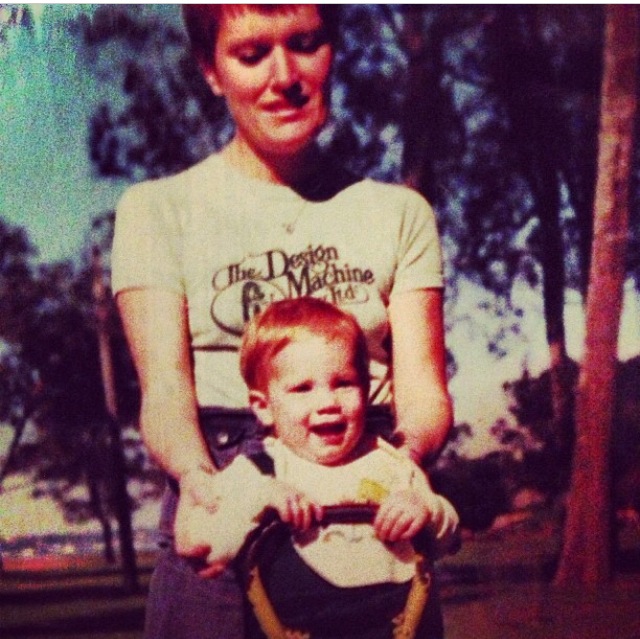 I travelled overseas with my mum and my daughter a long time ago for a few months. One morning in our cramped little hotel room in London my mum was sitting on the bed bouncing my girl up and down. I was putting the finishing touches to an outfit for a meeting I had in the next borough – it was an important meeting. I turned to my mum and asked her if everything looked ok and she told me that since becoming a mum Id become even more beautiful. Like I had grown into a new glowing version of myself.
On Friday as I was lining up all the words on my blog ready for the weekend I took a bit of time out. The kids were happily watching Frozen for the 11th time that day. I had been banned from singing and dancing through the lounge room crooning 'do you wanna build a snowman' so I took the ipad out back to the garage and jumped on the treadmill.
The PhD journey not only asks a lot from your brain but it adds a significant width to your butt.
I switched over to a doco about one summer in the office of Births, Deaths and Marriages in Westminster. A love me a good reality TV narrative that doesn't involve voting someone off an island or weighing someone. A watched and laughed and cried as people explored the cradle to the grave concept of admin work and the stories shared with people standing awkwardly behind a desk. There was one story that stood out – a couple jumping out of a cab quickly asking some passers-by to be their witnesses joking that it was just a civil marriage service and that the bigger day was to come. I cringed.
My first marriage happened just over a decade ago. In the big city of Auckland New Zealand at 3pm on a Friday. It was the last wedding of the day at the registry office. I remember telling that story to my work colleagues when I came into the tea room the month before, just after I decided to go ahead with the day. They all congratulated me on the big announcement. They didn't know that we had been engaged the year or so before but I had self-consciously hidden the ring most days at work. Im not a flashy person but I knew it had been purchased in haste, with borrowed money from a man we had met in Cairns. The boss I had at the time – a scary stern woman looked me straight in the eye and said 'whats the rush?' I laughed. I changed the subject. Not telling her I really didnt want to go through with it. I pushed the thoughts away. We'd been together for 4 years. It would allow us to move home. Surely that was a good enough idea.
The morning of the wedding I woke. Sick with fear. I arranged to get my hair done because thats what brides do. I hadn't invited my family over, telling them it would not be worth it for a short ceremony. People from work had been invited out for dinner that night. Two witnesses we barely knew had agreed to come to the office with us. I told myself it was just a piece of paper, no big deal but as I stood alone in the waiting room waiting for the car to be parked I had that feeling that washes over at you when the universe stops carelessly whispering at you but screams a long loud screech telling you to run.
My sense of obligation, of guilt, of not wanting 24 1/2- year-old me to make a fuss left me sitting there. I called my parents afterwards telling thm it was lovely, leaving out the screaming in my ears and filling them in on the fun night ahead with a bunch of strangers. I'd never felt more alone in my life.
Five years ago I got married to my true love. With our three lovely daughters by our side. With my Dad lovingly walking me down the aisle sobbing loudly in only a way that he can. As I went to sit down after I had finished my speech – as my husband held my hand – I glanced over at my mum who was wiping her eyes. Holding the hand of her husband who she loves with all her heart and I realised that it was no big deal to have married alone before – of hastily turning up like the couple in the doco – of sharing vows that really I had no business in sharing at the time because on the day I needed her she was there.
She was right. When I became I mum I turned into who I was meant to be.
Happy Mothers Day ma x
(now if someone could just remind me of the need to make mistakes when my daughter becomes a teenager that would be great)
How did mothering make you whole-hearted?

Thats it for the #tsibmum posts – thanks so much for sharing your time by coming here and reading. I run interviews all the time about spaces…get in touch if you have one x