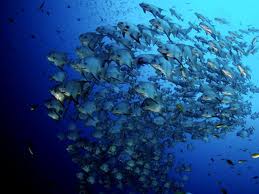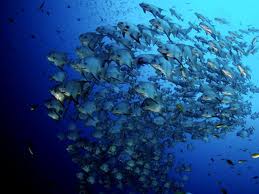 Its been eight months since I stepped away from working in an office. Its taken a lot longer than I anticipated to slow down, embrace the benefits and deficits of the work from home gig and find my way amongst the Lego.
Each evening, now that daylight savings has finished, I find my little home humming with the routine that I've created for myself. As my small people finish their dinner –  sitting across from each other at the table – I take a walk from room to room drawing the curtains and turning on lamps. Its acknowledges that the day is ending, that there is warmth in our home and that we all feel safe and secure in here.
As I stumble out of bed each morning coffee is gratefully forced into my hands by my husband. I feed the children and do the same routine backwards; going from room to room opening the blinds and acclimatising to how bright or not the sun is.
I used to think that the routine of being in my home would be tedious and groundhog-like but its these moments I embrace the most. After a long time of living in chaos and muddle the sense of sameness keeps me calm, invites me to present and makes a bookend to the work I either have or haven't achieved. There is always tomorrow.
In my counselling rooms Im constantly bombarded with people searching for ways to overcome hurdles, to manage their anxiety and to focus more getting through the tough times. In pouring over my resources in my dusty old bookcase looking for little gems that might help people feel more connected I can never go past the work of those in the ACT therapy field. Like me they see that wanting to be happy all the time is not possible, that in order to live a rich and meaningful life we need to take moments where the troughs are more significant than the peaks to ground ourselves in what we know to be true.
This is one exercise I constantly go back to – it might not use the same idea as turning my lights off and on but it forces you to stop, listen and keep going…
(1) Close your eyes and visualize yourself at the beach, sitting on the warm sands, with a refreshing sea breeze sprinkling your whole body. You are safe and secure. You are watching the waves drift in and out, over and over again. Each wave is like your breath, rising up inside from deep within and then releasing and returning out to sea.
(2) What do you notice about the surface of the ocean? It's much like your life — some parts are rough, choppy, with impending waves of uncertainty pounding away. Breathe in these moments that are challenging and upsetting. Remember that you have the stability and strength to weather the storm. Breathe out your fears and doubts about the outcome. What will be will be. Only the waves can carry all your secrets and anxieties out to sea.
(3) What's happening below the surface of the ocean? It is a calm, serene, quiet and contemplative underwater experience. Schools of fish are swimming to and fro. Sea plants are sashaying to a mysterious, musical current. Starfish cling to rocks in colorful display. Luminescent shards of sunlight splice through the water, transmitting warmth and radiance downward.
(4) Depending on what life tosses your way, you may be bodysurfing the big one or floating along a sea of serenity. Be mindful of the journey, the highs and lows, the good times and the bad, the joy and the pain. Move gently with each wave.
J. Guama for more information click here
Im doing Mindful In May – feel free to register yourself. Its good for you and for the global community.
How do you keep yourself in the moment?