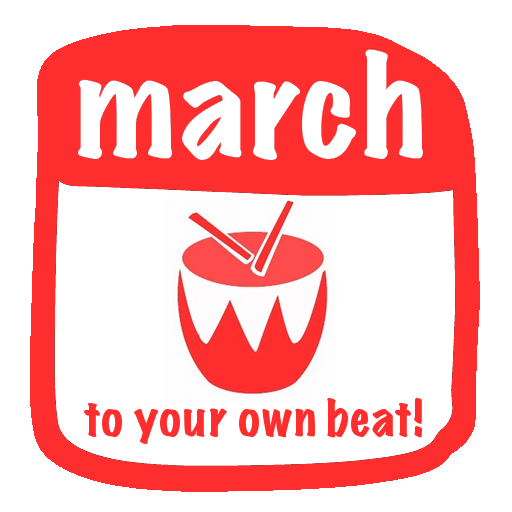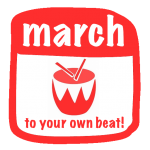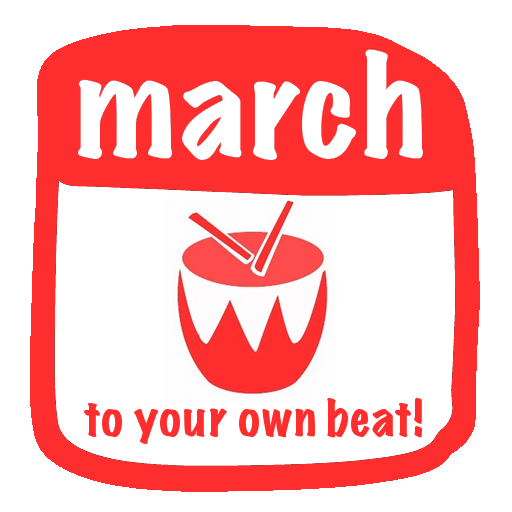 I feel like Im getting into the groove of 2012 this week. Im a little late to the party but thats nothing new for me. I told a woman at work last week that I feel like Im always 10 minutes behind. Behind the eight ball, behind others, behind my goals and behind the washing basket. But this week Im focussing on being 10 minutes ahead and you know what? I think they're the same thing…either way I look at it Im not on target and that feels good because it keeps me moving.
Im linking up with Crash Test Mummy this week…Ive been watching her March idea of marching to the beat of your own drum. Now thats something Im good at!
They are good reminders of the things that make me, me and considering im finally accepting that 2012 has started I think some of these things have got me to where I am today…
More than anything I really want to do something about…listening to my own voice. Not the one that comes out of my mouth but the one that screams in my head. Ive been attempting the whole freelance writing thing for the last 6 months and Ive realised that my passion lies in giving a voice to people rather than writing for the sake of writing. Im focussing on writing about the lived experience of others and giving the chance for others to share in peoples insights.
The values that are most important to me are…just being true to myself and living life. Not really a value but a cheesy Jerry Macquire mission statement….you had me at hello.
My proudest moment… is the time when our three girls arrived at the hospital to meet their little brother. He is the glue that made us change from a blended family to a family. Enough said.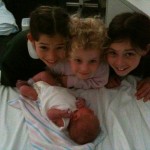 I want to be remembered for… integrity. In my work, at home, as a partner, as a mum, as a writer, as a student and as a woman. Im trying not to get drawn into the easy conversations of talking about other people. Its a work in progress.
Time stands still when I… stand in the shower. Heat, silence and darkness are the best remedy for a calm mind.
My most treasured possession… is my phone. It keeps me connected to everyone thats important to me. Both real-life and online friends. I also get to stickybeak on what my kids are up to when they're with my ma…
Something I am totally and emotionally committed to… my marriage. Its so easy for it to go pear shaped. I wont let it happen…its not a good look to try and emulate Elizabeth Taylor's wedding record.
How about you – what helps you march to the beat of your own drum?