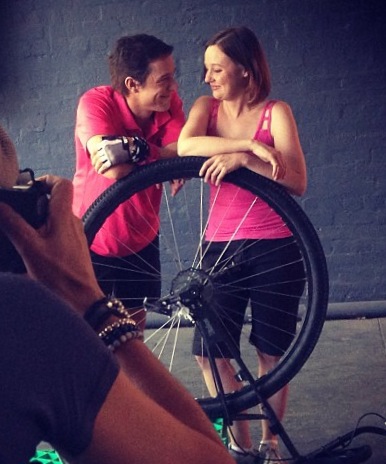 February 15, 2013
—
Sarah
Back in the early days of my blog one of my most shared posts was the one where I survived divorce by pretending I was a character in the Secret Life of Us. It may not have been the most thought through coping strategy but it worked (and sadly my plan to look like Claudia Karven by my 35th birthday didn't materialise). Damn.
Samuel Johnson is heading off on an epic journey today – riding his unicycle 10000 kilometres around Australia to raise awareness about breast cancer. He is doing it for his sister Connie.
I got a chance to flick through some questions to him late the other night and he responded pretty quickly. If you have the chance pop over to his site, follow his facebook page, his instagram site or just send lots of good vibes and comfy unicycle cushion thoughts out to the universe. He will need them…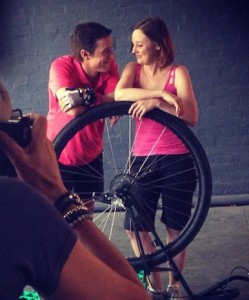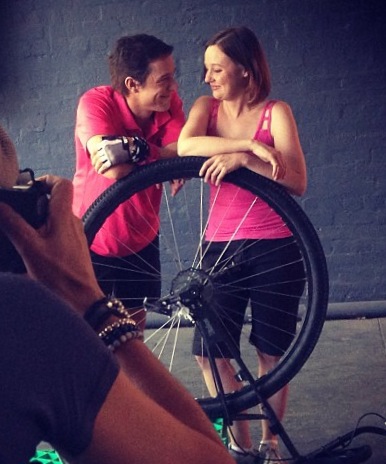 Sam, tell me about your sister, Connie… my sister is the first to admit that she's had a rich life, despite battling three separate cancers in her short life. She's mother to two beaut boys, worked with disabled people for ten years, runs a small business and speaks French. She's funny and stubborn, empathetic and willing to make the tough calls.
I remember watching the Australian Story Ep on your work with young people and their own journeys a few years back. Did the skills you learnt then in seeing the kids discover new things about themselves apply to you now as you embark upon your trip? Those kids were amazing. I made a few mistakes, but learnt so much. They reminded me that it's okay to have an opinion, and to dream. To cry. To be open to anything, like unicycling around the country!
Your sisters message about early detection of breast cancer made me laugh (the booby trap), how do the two of you find ways to keep smiling through the fear of what might lay ahead. You laugh or you cry. Try to laugh more than you cry, but tears ar okay too. As long as you don't drown in 'em. We're here to take the piss. No one wants another hard luck story, us included.
How can people help you out – the real life people and the ones online? Our message is simple, Don't fall into the booby-trap! Be breast aware. For men, start the conversation with the women in your life about regular checking. Early detection is the key to survival. For women, talk with your nieces, sisters, mums, about the same.
If you'd like to contribute towards a cure, loveyoursister.org or at any Bendigo Bank Branch (details are BSB 082057 account 131172929)
Thanks Sam, thanks Connie x
Readers – how do you love your sister? Me? By making fun of her and letting her know that she is the other half of me, as often as a I can…