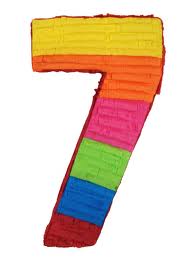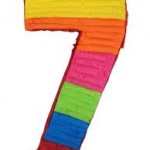 It wasn't until my 29th year that I realised I was here to do two things. To share what I knew about loss (from the people who spoke to me) and to be a mum.
I had a boss that used to tell me that she was a frustrated sociologist. We'd deconstruct the people that sat around us. We tried to understand what their purpose was, we'd laugh hysterically at peoples little 'isms and try to work out what led to their delightful public service-y-ness. Cardigans were mandatory. I currently have a wardrobe full.
My daughter turns seven in 11 days. Research tells us that at 7 a child is beginning to understand who they are and where they sit in the world. The power of expectation is felt and the temperament of that child allows the rubber band of resilience to stretch and flex as a way of building their tool kit of coping strategies.
I dont remember turning 7. I must have been in Year 2, I have no idea who my teacher was, I remember the classroom up on the second floor but the rest is hazy. Perhaps my rubber band wasnt being stretched too much?  The power of expectation is something we battle internally and externally. Now more than ever, as I try to finish up the last snippets of 3 chapters for my PhD upgrade what I push down on the inside squeezes up and bubbles over. For me as a parent its about trying to dull down the power because I don't want to squash whats slowly emerging from the small people that surround me.
There is always a space between pushing and pulling back, of wanting more for your kids but then wanting to do it for them. You want them to explore their own potential and to grow into their destiny. Its a continual ebb and flow.
I have some idea of where I sit in the world, I don't  feel pressure from those around me, its completely self inflicted which maybe means my parents had the right balance of push and pull when it came to allowing me to grow wonkily (yes thats a word) into my own temperament. Although considering my mum points out my taurean stubbornness at least 11 times a week perhaps she had no choice but to pull back and let it all play out. It was for her own safety.
The fantastic longitudinal study of Australian kids is currently looking at what it means to be 7. Im fascinated and envious of the researchers, of being able to watch families juggle challenges and changes and grief and loss and the way that, in spite of all of these, the little personalities of the kids shine through regardless of what we might want them to be. What their parents or society want them to be.
Not long to go now my baby girl. Not long until the big day. I wont say that you will be an amazing big person because Ill let you decide that but what I do know is that you are as amazing as any  7 year old can be (and no, I am not paying for singing lessons next year in case you want to ask me again).
Do you feel that the world has told you what it expects of you?