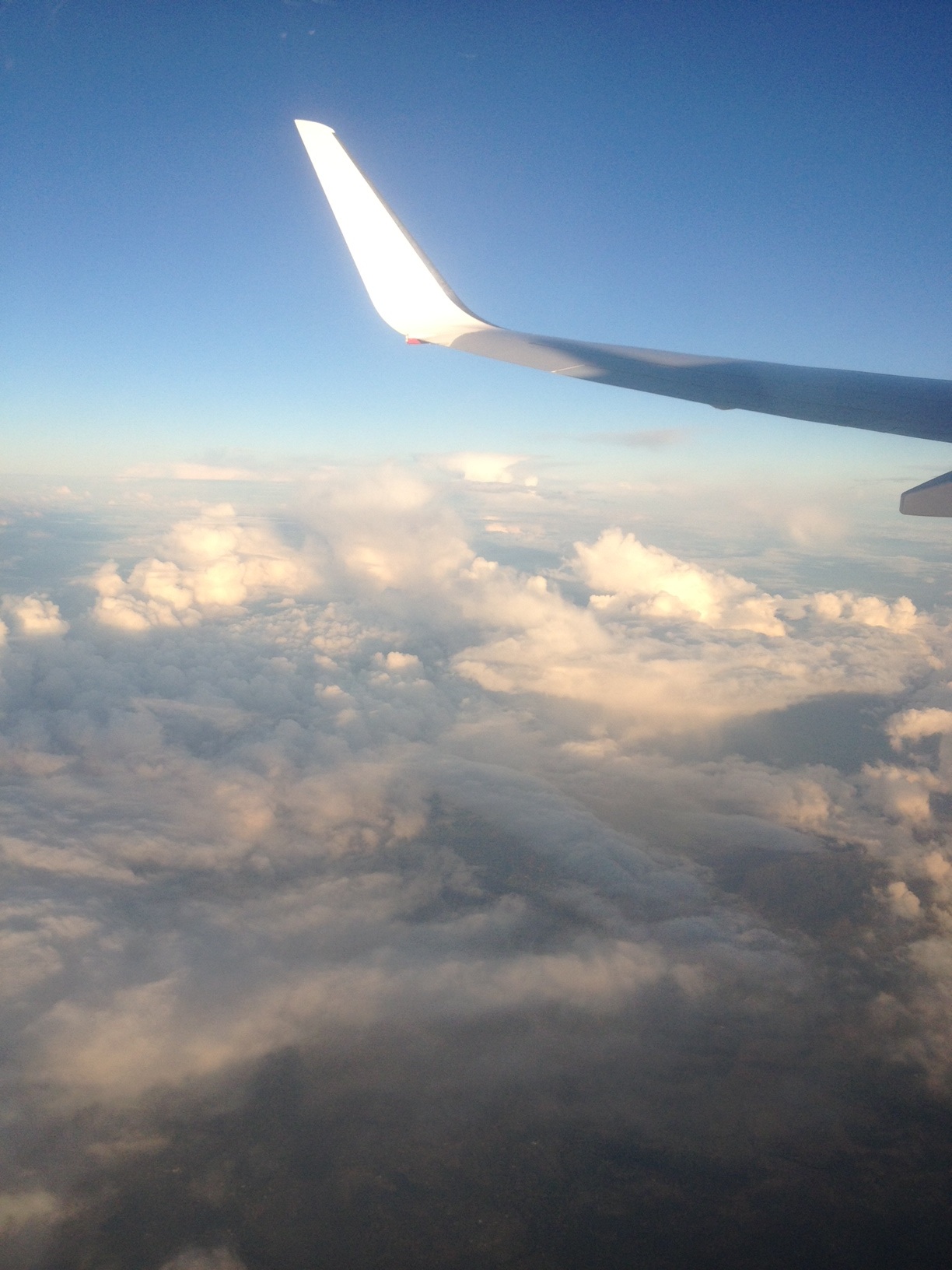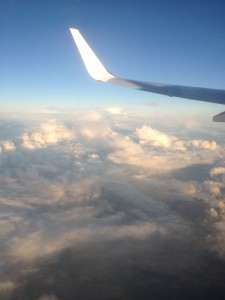 The funny thing about divorce with kids is that there is never a distinction between the past and the future. It all blurs into one life that you have to continuously negotiate your way around. I don't mean in a practical sense but in terms of managing your thoughts, blocking the intrusions and getting on with the task of living.
While we were away I read a few books on my kindle while on long haul flights. I had a boss that once told me her favourite place to be in the world was on a flight to another country. It wasn't about the travel but about the fact that within the confines of that plane no one could find you, you couldn't answer a phone, respond to an email or engage in mindless chitterchatter. You just had to be. And while the 'be-ness' of our flight was perhaps a juggle with two kids there was a real sense of not having to rush and to just decide if you said chicken or beef or if you really watched 7 episodes of Honey Boo Boo on your inflight entertainment system. *
One of the books I read looked at the way a family managed to survive after losing their eldest son during the Boxing Day Tsunami. It was a fictional account but having worked with families living through that dark dark day it was a very real exploration of how as partners we cant always be on the same page. How grief is a solitary journey. As with most books that fictionalise a very real moment in time there was a tying together of the lose bits at the end.
"its about a balance – you dont forget your past but you have to keep it where it belongs. Whatever it is. Behind you. So you face forward. So you move forward'.
Very different to how life can be because living with my own scars and watching the scars of others there is no closure just a sense of picking up all the loose bits and shoving them into your handbag as you forge ahead.
I was reminded of this when answering my girls 14 billionth question about divorce and how she understands life yesterday. While we drove together in the car. In the sun. That quote jumped right out in front of me. For many there is no magical way to keep the past where it belongs because it colours who we are now and who we continue to be.
Have you worked out a way to keep it all tucked away – those bits and bobs from the past because Im thinking that every long haul flight has to land somewhere and you have to get off and keep moving…
*not me. Twas the lady across the aisle.