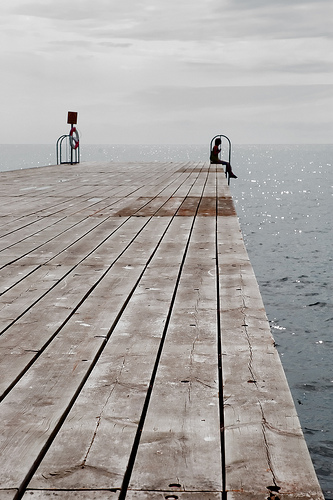 February 26, 2013
—
Sarah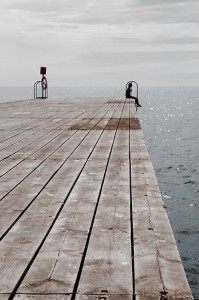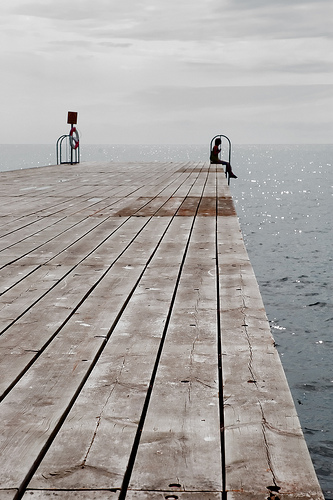 Last week my long service leave ran out and I've found myself in leave without pay land. I knew it was coming but the creeping sensation of being cast adrift felt like the opening scenes of Life of Pi. Where the uncle explains that the art of learning to swim is about accepting that a mouthful of water will not harm you – but panic will. He then threw Pi in the water to find his own rhythm. He didn't panic.
Its a thought Ive had both in living with my own fears about change, in raising my beautiful babies and in reaching out to people in a state of despair for the future. The feelings of panic are the ones that set you back. Those feelings are hard to set aside.
Panic and uncertainty have a habit of making you unsteady, of making you foggy. I shared those thoughts with a friend I met for lunch today – he likened those uncomfortable feelings that invade your space as similar to living under the flight path. Where for most of your days you hear the planes fly overhead and they register, only for a fleeting moment but on others, when your defences are down, when you are tired, or uncertain the noise forces you to stop,. They interrupt your conversation and render you incapable of moving ahead.
The thing is the noise eventually gets softer, you start to notice the world around you again and you pick up and continue on. Your life keeps on regardless.
Without an office to work in, colleagues to sit with or coffee shops to inhabit your status suddenly slips away. I got to practice this new version of myself, as a person who works for themselves, while on long service leave but now that that pontoon of work is gone I'm working out a new swimming style. Its more of a flop than a fluid stroke.
My little space here fills that void most days – the chance to take a break from the writing, studying, counselling that I do – to check in with people, have a laugh and a gossip and to get back to my desk. Ready to put my head down for the remainder of he afternoon.
Thanks for dropping by my pod for a chat x
Are blogs the new office water-cooler for those working remotely?  How do you stay connected when working from home?