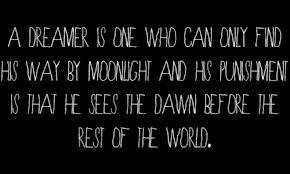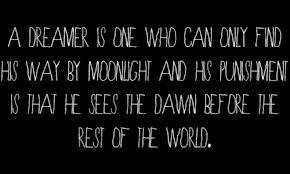 Image from here
Every house Ive ever lived in is etched in my mind from the position I lay in at bedtime. Regardless of the house, its people, the furniture scavenged I can remember each place from the view that greets me when I turn off the light and let my eyes adjust to the darkness.
12 years ago I lived in London.  It was a share house filled with south Africans, one couple from tassie and a few odds and sods that drifted in and out. There was a man with a long beard and no hair on his head. He stole my milo. I stole his golden syrup. I moved out without paying my phone bill. I still feel bad about that.
My partner at the time was a heavy sleeper, his head would hit the pillow and any attempts at meaningful conversation slowly drifted into the sound that was made by his nose and his mouth. In unison. I spent a lot of time lying there wondering, dreaming, about what my mates were doing back home, fearful of the move we were making to another country that wasnt home, imagining my dad in his new house, wondering how my mum was going in a new relationship.
During the day I didnt feel disconnected from home but those nights, on someone elses pillow, with a sleeping bag for a doona, made me feel cast adrift. Anchor-less. Absent. Lost.
Loneliness and night tend to go hand in hand.
I lay in bed the other night and listened for the change in rhythm of my husbands breath. I could hear the snuffles from my boy next door and the sound of all the girls twisting and turning in bed and for a moment I felt like that girl in Londontown – lost and foggy. I wanted to get up, to sit in front of my computer with that glow from the streetlights flooding in to the lounge room. In the space where I didn't have to explain how I was feeling, or what I was feeling.
We make sense of where we are in different ways – by talking, by writing, by running. Is there some way to combine the three?
Kerri Sackville talked once about her anxiety that rises once the lights dim. Other women  share it with me in my counselling room – the sense of night falling and the brain beginning to turn, twirl and explore. Some might call it over-thinking, over-analysing over-wondering but part of embracing life as a woman – the journey you choose and the one you get forced along – requires moments of mindfulness, of reflection, of sitting in the space of fear and working your way through it.
Its international Women's day today.
Whatever journey you are on may your days be calm, your nights not too lonely and your powers of self-reflection empowering.
Link up your posts below and link back here x