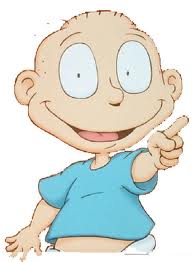 November 24, 2011
—
Sarah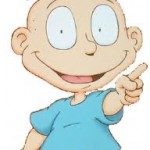 Do you think there is a link between the first words your kids say and what type of person they'll become?
Heres an example…my free spirited, quirky, curly haired 6 year old said her first word just after she turned one. It was Edgar…. Edgar is the gargoyle in my dads courtyard, a big scary, mythical terracotta nightmare that would normally be home on top of a gothic cathedral but now lives amongst some lovely flowers in a courtyard in the inner west. She very clearly walked up to it, pointed with her little chubby, play dough finger and said EDGAR…
Fast forward 5 years and my little man is starting on his talking journey…I can remember one mum saying to me that she waited forever to hear her kids talk and then spent the rest of her life asking them to be quiet.
I digress.
My serious, independent, cuddly boy's first proper word spurted out this week…he pointed his little  bendy finger to his feet and said SHOES…over and over. He now does it on cue and I am making sure I dont use him as a novelty toy on long care journeys.
I spent a bit of time looking around for some research to see if anyone had ever explored what first words mean…do they predict your child's personality? Do they pinpoint their quirks? Do they suggest certain hobbies they might enjoy when they get older? I cant quite work out where gargoyles and footwear fit in other than my daughter becoming a goth and my son working for Jimmy Choo?
The philosophy blog was the ultimate answerer in my knowledge seeking quest…I was perplexed by this statement:
It turns out that younger babies learn words for new objects based on how interested they are in the object, whereas older babies attach more importance to whether the speaker is interested in the object. These findings suggest that people might want to talk more about what their babies are interested in rather than what they, the parents, are interested in.
So do my kids make the choice to tell me what they are interested in…or are they telling me stuff that they think I like? Talking is one of my most favourite things to do, once we start to talk we start to explore, we start to express ourselves and we start to make sense of what is around us.
What was your kids first word…does it say something about their personality or have I finally lost it?