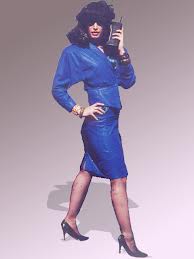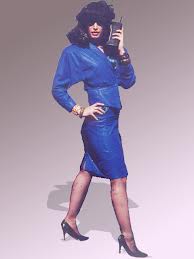 Back in the early noughties I returned home from overseas. I worked hard in a job as a shift worker offering counselling to women surviving domestic violence. We often worked alone at night and those small voices on the end of the line at 3am made you question how much you could really do from a safe distance.
One of those nights I sat scanning the jobs – back when jobs were found in a newspaper – and I came across a 12-week position working with families who had someone missing. A few weeks later I borrowed my sisters power suit and waltzed in to that office and changed my career in one interview.
The right job at the right time, feeling just right within yourself can transform your life.
Tomorrow is little black dress day. As you get ready for work tomorrow have a think about all those things that need to be in place for us to step into the business world and achieve great things…I spoke to Liz Montgomery from fitted for work about the day.
Liz, tell me a little about the story behind Fitted for work? 
Fitted for Work is a not-for-profit organisation which was established in 2005.  Our vision is financial independence for women and our mission is to help women experiencing disadvantage get work and keep it.  Over the last 8 years, we've helped over 12,500 courageous women step out of disadvantage and into work.  There are few things more satisfying to us than hearing one of the women we have helped tell us that she has been offered a job because we know what it means to the women we see and their families. A job means financial security, but also a sense of social connectedness, hope, dignity and pride. It means everything. Today 75 % of the women we help find a job within 3 months.
When a woman comes to Fitted for Work we develop her confidence and self-esteem as well as her skills and knowledge to get work.
We guide her through intensive one-to-one interview training and mock interview sessions.
We fully outfit her in business appropriate clothing (generously donated by individuals and businesses in the community). We give each woman 2 suits at first together with shoes, accessories and personal care items.  When she gets work she can come back for a second fitting so that she can get through the first few weeks of work.
If she needs more help, we also run a range of transition to work programs and as part of this we organise a work experience placement for her with one of our corporate or business partners. We also carefully match her with one of our trained volunteer mentors who supports and encourages her in her transition to sustainable employment.
When she finds work we offer a special Staying Employed Program which helps her maintain work and develop her own career plan so that she retains employment and progresses in the workplace.
We have services in Melbourne, Parramatta and Morwell and are looking at opportunities to expand our services into other States.
What are some of the barriers that stop women from gaining employment?
 Going for an interview and starting a new job can be daunting for most of us.  Lack of confidence and knowing how to present well at interviews can be a major barrier for many women.  The women we see have additional barriers to overcome.  They may have escaped from a domestic violence situation, be a newly arrived refugee, be homeless, have a disability, be recovering from an illness or be recently widowed or divorced. Many are single mums who need to support their families.
In my social work career I've always been a strong advocate that people need both the big and the small factors addressed to be able to live a meaningful life. Do you think that Fitted for Work offers women the chance to present well while their self confidence catches up?
Absolutely.  The very nub of what we do at Fitted for Work is build each woman's self-esteem and self-confidence and the impact is transformational.  Our personal dressing and interview preparation service delivered by our trained volunteers is particularly special.  It is a simple intervention that has a transformation impact. For many of our clients it is the first time in a long time that anyone has paid them close personal attention. And it has a profound impact on the women we help to know that another woman has valued her enough to provide her with clothing to go to job interviews.
Its Little black dress day on September 6 – whats the power of reminding people that there is a space between feeling good about ourselves and gaining employment? How can people get involved?
Feeling good about ourselves is inextricably linked to our self-confidence.  When it comes to interviews and navigating the job search process self-confidence is key.
On Friday September 6, women all around Australia will be wearing a little black dress to celebrate the timeless fashion icon while highlighting the work we do at Fitted for Work.   David Lawrence has designed a limited edition LBD for the occasion with all profits going to Fitted for Work.  You can get involved by either purchasing'DL Initiative' dress by David Lawrence or by wearing your favourite LBD from your wardrobe and making a tax deductable donation online here. Encourage your friends and colleagues to get involved too and make an event of it!  It will be a fun day and an important one for the hundreds of women that Fitted for Work will help secure work in the months ahead.
For more information, please visit here or shop the David Lawrence 'DL Iniative' dress here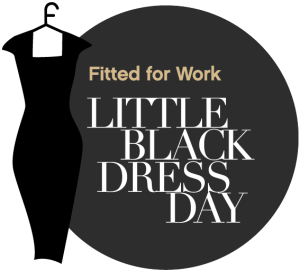 So whats your recipe for success?