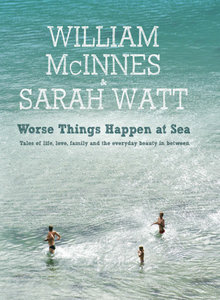 November 26, 2011
—
Sarah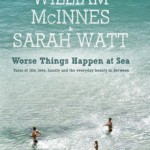 I just finished reading Sarah Watt and William McInnes book.
breathe.
Its been a while since I read a book where I had to stop and rub the words with my finger because in some ways I wanted to connect with them more than just read them.
A few months back I asked my uni supervisor how you answer why you are researching a particular topic. I get asked a bit why Im interesting in exploring loss, why I explore what happens for people when someone is missing.
I think this book explained it to me.
Im trying to understand how people live with loss to give me clues on how Ill cope when things happen to me – death, illness, disaster – they're all in the realm of possibility. I know how Ill cope after divorce…Ive done that one. But I do live wondering how I'd react if something awful happened – Im curious to see what Id do, how Id manage, how Id survive, how I'd find the new me.
Sarah and Williams book flits between their two perspectives on relationships, being resilient, loss, living simply and just doing 'stuff'. Like we all do.
Bugger the bucketlist…I dont want to live in a way that makes me grateful for every moment, I dont have aspirations to see the pyramids or swim with whale sharks or climb a great wall. I just have aspirations to find me, to be loving, to share with my kids what Ive learnt, to make sure they look out for each other, to show them how to be a good partner in a relationship, to wander about my home, to read good books, to hug and hug often and to be hopeful – not of anything tangible – just about life and people and things I see.
Im n0t going to say rush out and buy the book because its a heavy read but it is perhaps the loveliest thing Ive ever read because I think I see a bit of me in her, we all would, because she manages to look at loss and life through a lens that is real, raw, hopeful and magical.
Vale Sarah Watt…and hugs to those she left behind.