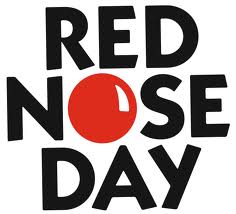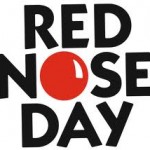 I loved this list from the late, great Nora Ephron. I think I have seen 'When Harry Met Sally' 72000 times.
It got me thinking what Id put on my list. It got me thinking about the anti-bucket list I developed last year. It also got me thinking about the impact parenting has on me.
Its Red Nose Day today here in Australia. Chrissie Swan wrote a lovely, eloquent piece on what she remembers from being a kid when she first released that people sometimes lose their kids. I was watching a TV show last night and my girl was perched on the side of the lounge. How is it that there can be 3 other seats available but kids have to sit right ON you? The story was about a mum who lost her little boy to SIDS last year. My daughter sobbed for about half an hour after the story – she asked to go in and check on her own brother to make sure he was OK. I kept asking her to talk to me while also thinking why the hell did I let her watch with me – but like Chrissie said I dont know how you hide the world from your kids – do you shield them from it hoping to keep all the yucky stuff out or do you open it all up for them to peer in to. Being asked questions that start with 'why' mean that I always stumble for an answer, because after 10 years working in the grief world there will never be an answer for those questions. I talked to her about life and love and we made a list of things that we should be grateful for, the things that will stick out when we're old and wrinkly, the things that wont even rate…it went something like this.
Wont miss
Waking up early for swimming
Broccoli
Homework (that was me)
Bad Coffee
Bossy people
Miss
Hugs
Merit awards
Friends, best friends
Grandmas
Laughing  until your tummy hurts
Uno (or Unit as my girl calls it)
Snacks
I calmed her down and she opted to sleep in my bed until I popped her into hers later on. I carried those big, lanky limbs out of my room, around the corner to her bed filled with 100 toys and tucked her in. The face still looks like the baby I used to stare out, like most mums I held my breath after both my babies had started sleeping through the night worried as I stepped in the room that something dreadful had happened during the night. I still check on all the kids at random times through the night. Watching. Waiting. Admiring (and secretly relishing the quiet)
You can donate to SIDS and KIDS or to River's Gift or just raise awareness where you can. Cliched as it as, hold your bubs tight, talk to them openly and wipe away the tears when they learn that it isnt all rainbows. Im not sure if I tell my kids too much, I also know that I cant take away their empathy for other people. I figure its better to have it, than not.
Share this post if you think that coping with loss is about sharing the message.
Whats on your hit and miss list?