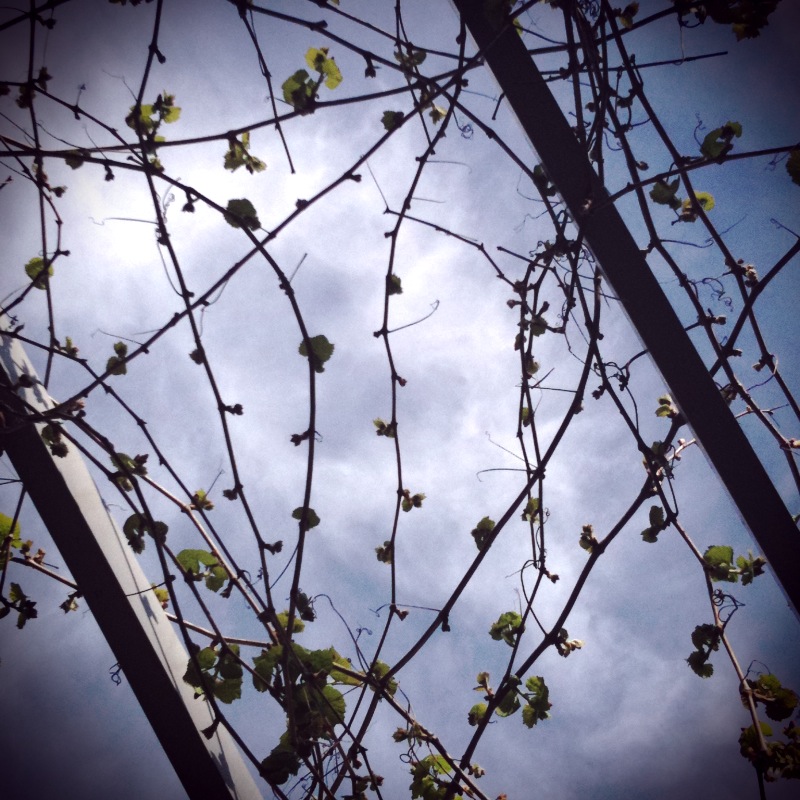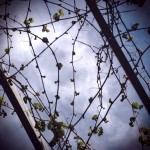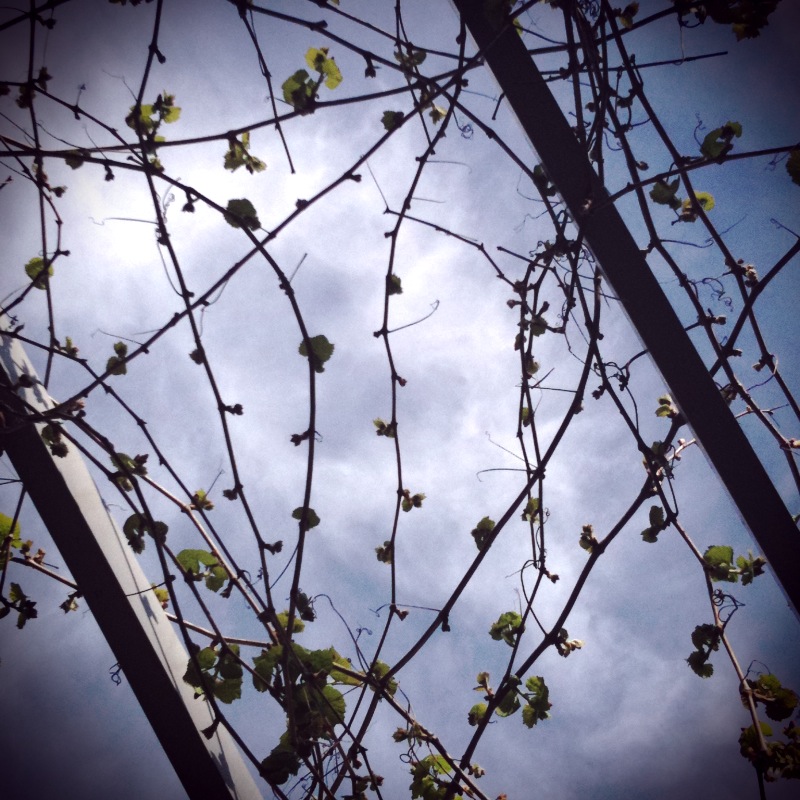 Welcome to the first (of what I hope to be many) TSIB interviews…since I launched the blog last month I've had a ton of conversations with people about their own 'space in between'…whilst I do joke around about what mine is on any given day I'm absolutely overjoyed that people trust me enough to share what theirs is…
I asked Stella if she was interested in answering some of my questions – we've known each other since before, and then before that, but its been a long time since we talked face to face face. Social media, despite all the wingy bum comments about it, actually allows you to get to know people all over again.
Also for those considering postgrad studies this chick knows a few things!!
So sit down, grab a cuppa, a wine or both and read….
So Stella tell me a little about you..
I am a 34-year-old woman, living in sunny Queensland. I currently live in Brisbane. I came up here as a 19 year old for the weekend, and never left. 15 years on, I have partner, with whom I have 2 daughters, a Wolfhound and Great Dane. I grew up in Sydney, but was lured by the wonderful lifestyle and fabulous weather of Queensland.
I am a teacher by trade, but dream of being a pilot… Currently on extended maternity leave, I am studying an Archaeology degree (with honours). I fell into Education by accident by filling in the wrong course code on my university application. I have completed a Bachelor of Arts (Art History & History) and a Bachelor of Education. After teaching for several years I did a Master of Educational Studies (Guidance & Counselling) and worked for a few years as a school counsellor. After that I completed a Master of Education (Special Education). But still I have itchy feet, and I long to train as a pilot (which I am hoping will come to fruition in the next year or so – time and money permitting). My partner, an Indigenous fella, does cultural heritage work through the Queensland Government and with his traditional people. We study Archaeology together.
I have rather enjoyed studying (since leaving high school – which I HATED!), and now more than ever, with 2 daughters, believe that education and knowledge is the best gift you can give to your children – especially girls. My eldest girl, who is 7, has already encountered tremendous ignorance and blatant racism at her school, and this has only further inspired me to provide as many academic, social, and sporting opportunities as possible for her. I often get annoyed that we, as her parents, have to spend time seeking assistance and support from her school, just so she can be treated fairly. A luxury non-Indigenous Australians are often afforded. She proudly tells the world that she will be a palaeontologist one day, and I dream of the day when she is taken seriously as a professional person, rather than a novelty (and punching bag) amongst the [mostly] homogenous group of Anglo-Saxon children that make up her peers. Study has been a tool for me to find professional success, and indeed personal satisfaction – and I hope my daughters too can use knowledge as a way to enhance their lives and others.
What stood out for you when thinking about the space in between in your life?
When I reflect on the way I grew up, and compare this to the way my daughters are growing up, I see vast differences. The first thing that springs to mind about my growing up was my lack of happiness. Not that I was miserable, but there were no real moments of wild happiness or excitement. We never went on holidays, we never had any adventure, we rarely ate out (maybe once a year), I never had friends over, and I rarely went out socially (I did sneak out a couple of times… but that's a whole other story). As a parent I have desperately strived to expose my children to as many things as possible that are enjoyable, exciting and new. We travel to places often (locally and interstate), and we are spontaneous. We visit the zoo, museums, the beach, parks, swimming pools, we go for drives and have picnics, we take weekend getaways (Byron Bay, Stradbroke Island, Fraser Island, Noosa, the Gold Coast, the Glasshouse Mountains, the great barrier reef… all within a few hours drive from home). As an adult I feel as much excitement doing these things with my children as I imagine they do. My great hope is that my children appreciate the immediate world around them, and strive to enjoy and productively contribute to the world at large.
The second thing I think when I think of growing up is of the wonderful friends I had, and the way we accepted and embraced each other. I recall in primary school my best friends were a beautiful Mauritian girl, and wildly entertaining Croatian. I remember laughing so much with them that I almost wet myself – often! I hardly see this for my own children. My eldest daughter, in her second year at primary school, has endured unimaginable ignorance and cruelty. For example, I find it personally very difficult to console a 6 year old who is the only one in her class not invited to a birthday party because the mother announced (to other parents) that "Aboriginal people are thieves". While my girl was unaware of the circumstances of her un-invite, it's almost impossible to explain to a devastated child that it's not her fault that some people are just stupid. In this tremendous difference between her childhood and my own, and I find myself teaching her resilience and strength of character. I resent this because it annoys me that this intolerance is prevalent, and that there is a great ignorance about who she is. It also infuriates me that she is forcibly shaped by the unjust verdict of others.  I am constantly dumbfounded by the harshness of judgements about her character and the core of her spirit. Somehow some people, who have barely interacted with an Aboriginal person in their lives, know so much about their personalities, their disposition, their smell, and the way they live their lives. There is a gaping chasm between who she is and how other people see her. The space in between, for me, is a very daunting and volatile place. Unfortunately it wavers from unconditional love [for her] to horror, anger, hurt and disgust [for others].
In light of that, I am amazed that a small child has taught me a world of things I never knew were out there, and even in the harsh times, I am grateful I am in a position to show a wonderful human being love, kindness and unqualified devotion.
What's the biggest shift for you in becoming a mum – how has it changed you?
Becoming a mum to 2 wonderful children has taught me so many things… I remember lying in the hospital bed with my eldest as a 3 day old, and making her a promise I would love her forever. In that awe struck moment I knew there and then that life would never be the same. In my heart I know that each and every day I am trying to fulfil that promise. That "mother" feeling you have when you hold your child has taught me the importance of compassion. That single quality has, I believe, made me a better teacher, a better partner, a better mother, and indeed a better person. It's odd to think a small person, well before they learn to smile, walk, talk, or even eat, teach you so many things about the kind of person you want to be. And certainly strive to be.
I think I have changed in many ways since becoming a mother. I sleep less, eat more, try to buy clothes that don't need ironing, sometimes make baked beans and toast for dinner, and play absurd childish games just to hear my children laugh. I am less embarrassed by what people think of me and I am more comfortable with myself than I have ever been (despite my pudgy tummy from having 11 and 10 pound babies). I am proud of myself for raising 2 wonderful people, and I see this as my greatest success. I have become more vocal about things that matter, and I have learned that if annoyed enough the sleeping lion within will awaken.
I have learned the true nature of intolerance, racism (a term I have always hated, because anthropologically we are ALL the same race) and hatred. I have learned that life can give such a beautiful gift which can be unappreciated and shunned – often by less intelligent, yet more dominant people. I have also learned that too many people are just plain stupid.
How do you think the community responds to what you are struggling with…
I struggle as a parent, as a person, as a professional, as a partner, as dog owner, as a housewife, and as a friend from time to time. Sometimes I struggle to get everything done (properly), and without needing a nap. Some days I struggle to get to the gym, and out of the fridge. Other days I struggle to get out of the pool and pick up the vacuum cleaner… Life is just one constant struggle as a parent, right?
I think the issues that my family specifically struggles with, within my daughters school community are foreign to many people. I was reading the school statistics for my daughter's school on MY SCHOOL, and 10% of students come from families from non-english speaking backgrounds (the school I attended in Sydney it was 71%).  It is fair to say that the school my daughter attends is culturally homogenous, and the issues she faces are as an Aboriginal person need to be pointed out to some people (parents, students, teachers and administrators alike). My partner and I have met with staff from school on several occasions to point out injustices and inequalities, and demand rectification. This says to me that that school, and the school community at large, have a long way to go to understand the true nature of egalitarianism and equality. This is a struggle that I anticipate will be endured by us for a long time. I do believe that the school will offer support, but unfortunately it can sometimes take 2 angry, emotional parents for outcomes to be actioned.
I would like to say that the community at large is empathetic and supportive… With all our Anti-Discrimination laws, Equal Employment Opportunities, Equal Rights Advocates, Public Service Commissions, Unions, Ombudsman's, and Social Justice Advocates, one would be forgiven for thinking that minority groups are protected and defended. Unfortunately, I might be cynical from years [as a school counsellor] listening to children confess child abuse and neglect, or finding homes for homeless teens, or from trying to drum up support for pregnant teenagers, but I do feel that the community at large is less than supportive to many, many disadvantaged and destitute young people. I have often come home from a day at work grateful for what privilege my little family has, and I have tried to express to my children (at least thus far my eldest) that benevolence is what makes a heart big. I have often tried to explain to my daughter that other people have so much less than us (not just the material), and that the boorish opinions of others says more about them than it does us. I can recount many, many times I have met random strangers who have made ridiculous, ill-informed comments, and I think general ignorance is a sad (and common) reflection of our community. The issues we face, while important to us, pale in comparison to many other social issues faced by other disadvantaged members of the community.
I do believe that there are good people everywhere, and I try to surround myself with them. Even if there are slender pickings sometimes… I encourage my daughter to see the good in people, and forgive those that attempt to resolve their mistakes.  She has made some wonderful friends, and I look forward to watching her life unfold. I hope my children seek to teach people understanding and acceptance just because they are wonderful, charming and endearing characters…
I hope you were all as blown away by Stella's honesty as I was. I struggle in commenting on issues to do with race and culture – I don't want to sound tokenistic or blasé but I know the strong pull I feel as a mum to right any wrongs done to my child and I'd imagine that Stella would have this amplified x1000…can't believe this still happens
Thank you x