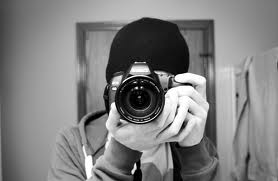 December 30, 2011
—
Sarah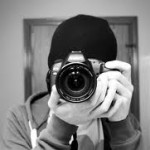 I like having a good old sticky beak at other people's pictures on Facebook – happy snaps that capture the essence of a person, they tell a lot not only about where they've been but who they are.
Sometimes I notice that with the advent of smart-phones we tend to take a lot of pics of ourselves with our arm stretched out ahead of us – its as if the old fashioned camera is obsolete and all we have is our small phones as a way of recording what happens in life.
Ive written a few times here about my life as a single parent when my baby girl was mini…there were a lot of things that frightened me about raising a child alone but one of the things I remember mentioning to my dad a few months back was that I didn't have an album of pictures of the two us us. Most of the shots I had filed away on my computer where either just of her or of her with other people. I think I was a little self conscious about asking people to take my camera and take shots of the two of us resulting in a pretty wonky celluloid history of her first couple of years.
Last Sunday my dad presented me with a gift he'd spent a bit of time making – he had remembered my story about not having many pics of my daughter and I so he had taken it upon himself to source all the pics he could find that catalogued the last 6 years – from big round belly pregnancy and beyond. I sobbed when I saw it all in the one place – not because it was my life in a green-bound album but because it was a present made with love and care.
So the next time you're around a single mum or dad – grab their phone or their camera away from them, take a few pics that don't involve an outstretched arm and just record their life for them.
We are surrounded by a multitude of pictures at the end of each calendar year, images that are supposed to symbolise a year that has passed but the ones we should really be looking back on are the ones we take ourselves.
Happy New Year everyone x