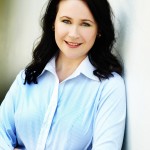 A few weeks ago I reviewed this book. Six degress of separation  later my good friend from down the road was jumping up and down telling me she knew the author. We chatted via email and Justine offered to be part of a blog interview for National Missing Persons Week. I was involved in the TV show she talks about, it was a tough gig trying to film the searching while ensuring the privacy of the searchers. A fine line the media have a tough time juggling.
I wanted to understand what spurs people on to write. Having spent most of the last year writing stories and freelancing Im beginning to see what a huge job it is to share and reflect other peoples stories. Im always conscious not to misrepresent or misunderstandd people that trust me to convey their message.
Have a read.
Justine, what got you interested in missing persons stories?
When I was a child, my teacher would bring the daily newspapers to class and discuss the developments in the Azaria Chamberlain case. Back then, everyone (even kids!) seemed to be talking about baby Azaria's disappearance and the investigation that followed.
As the years went by I embarked on a career in the media and started working alongside police as a tv news reporter. Soon after, I became a reporter on the crime series, "Australia's Most Wanted," and later, a producer on "Missing Persons Unit." All along I was driven to use my training as a journalist to help police and families so I was pleased to learn that the commercial media could be used for good!
I have been privileged to interview many families of missing people who have spoken from the heart about their missing loved ones, openly sharing their stories in the most tragic of circumstances. Many felt that they had been forgotten – or that their loved ones had – and that's what prompted me to write a book about unsolved missing persons cases. I believed that this was an opportunity to jog people's memories, present fresh information, and hopefully, find out what happened to some of Australia's missing.
Are there some stories that have stayed with you, why?
Every single case stays with me because each one is important and needs to be solved.
I do, however, find cases involving children particularly worrying. The 2011 disappearance of 13 year old Melbourne girl, Siriyakorn "Bung" Siriboon, is very disturbing because she vanished on her way to school in broad daylight and was most definitely not a runaway, as first rumoured.
In 1997,15 year old Jessica Small from the NSW town of Bathurst was also rumoured to be a runaway, but her mum, Ricki – who knew her daughter better than anyone – maintained that her daughter would never run away. Today, Jess would be 30, and the NSW Homicide Squad is investigating her abduction and presumed murder…
Why do you think the community is drawn to stories about missing people – what makes them engaging – is it the crime aspect or the sense of intrigue and mystery?
People are always interested in mysteries, aren't they? When we switch on the television at night we are bombarded by American cop dramas, and booksellers tell me that crime fiction often sells best of all.
But the subject of missing people – in a real-life context – seems to fascinate people all the more. I believe that people want to help. They want to see families reunited. They want happy endings because they genuinely feel for the families of the missing who are everyday Australians, just like the rest of us. 
How do you get a story without getting too involved?
I try to get as strong a sense of the missing person as I can by talking at length to their loved ones. In doing so, I have to get involved but I believe it's possible to be involved and professional at the same time.
————————————-
Thanks Justine. If I had a dollar for every time someone asked me why I worked in the missing persons sector I wouldn't be rich but it would keep me in coffee for a wee while. I think Justine really focussed in on why I, and many of my colleagues, have stayed working and walking alongside families of missing people. Its not about sensationalism or getting the 'real' story its about seeing a need to share the investigation as well as the story of being left behind. The grief and loss sector has a limited understanding, and even more limited research, into what it means to be left behind. Its our duty to share the stories behind the story.
Demystifying the waiting and providing insights can only be good. Don't you think?