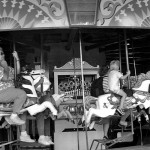 My favourite movie is Love Actually, it's soft and warm and it makes my husband roll his eyes.
One of the main charcters is a mum managing a few things (I was going to say juggling but I've banned that word from my vocabulary), her favourite artist is Joni Mitchell. I love a good singalong with Joni and one of the best is the circle…
and the seasons they go round and round
and the painted ponies go up and down
we're captive on the carousel of time
we can't return we can only look behind from where we came
and go round and round and round in the circle again
I was in the middle of my gorgeous girl's 6th birthday party tonight…lots of squealing, a conga line, musical statues and just general girlyness (with a bit of pizza and sugar mixed it for good measure)…I popped inside to get some more snacks and noticed a text. It was from my oldest friend in the world she knew me before and then before that again. She told me she had been reminded of the power of old friends today and that, in that space, she remembered me and her and that she was grateful for us.
When I was 5 I managed to yank my bestest friend off of the trampoline breaking her arm and providing material for both our families conversations. A couple of weeks back my 5 year old daughters friend was over playing on the trampoline and in the midst of a jump-a-thon she broke her arm too. My daughter and I have both bonded over the sadness of having a friend hurt themselves on our watch…I've chosen not to point out that I actually caused the break rather than, with her, being just in the vicinity…its Joni Mitchell and that circle all over again.
Watching my daughter make friends during her first year at school has been a gigantic flashback to my school days. My buddy and I were passionate friends, we wrote each other fabulous letters, we fought like crazy loons and we have meandered in and out of each others lives for what feels like centuries.
Maybe thats the constant thread through my life bad films, old friends, stories to tell and a few broken arms for good measure – that's my circle.