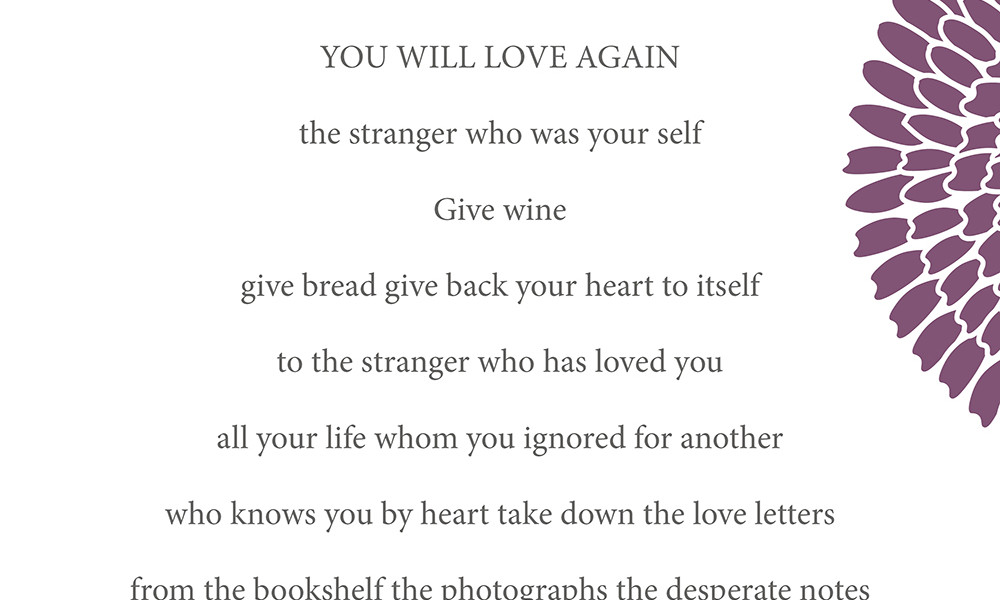 Next week it will be a decade since my first marriage ended. Love after love was high on my list of priorities in those early days, ways to navigate the dark arduous moments of being left to care for my daughter. A decade is a long time to be pondering those wounds, the wounds that have impacted the way I attach to others, the way I work and the way I talk to myself. I hadn't realised how much sadness I'd swallowed until physically my body started telling me that it was full just last year. The stories of others, through the course of my work, had also been consumed. I was brimming with trauma.
As I approach a decade of navigating, co-constructing with my heart and my head, this new life I had a breakthrough moment on Saturday evening. I'd gone alone to here Oprah speak in Sydney, Australia. I booked the tickets two months ago while on a post-PhD holiday in Fiji where I was the most exhausted I'd been in a long time. I broke my silence and sobbed deep, heaving tears to my husband and slowly I feel like Im coming back out the other side as I begin to honour my calling, following those bloody whispers and doing the work I love to do. I had to stop living in a way that forced me to look at my own reflection, a way of telling my truth.
The breakthrough came when Oprah read out this poem to the audience. A tear slid down my cheek as I listened to the lines 'you will greet yourself arriving at your own door, in your own mirror, and each will smile at the others welcome'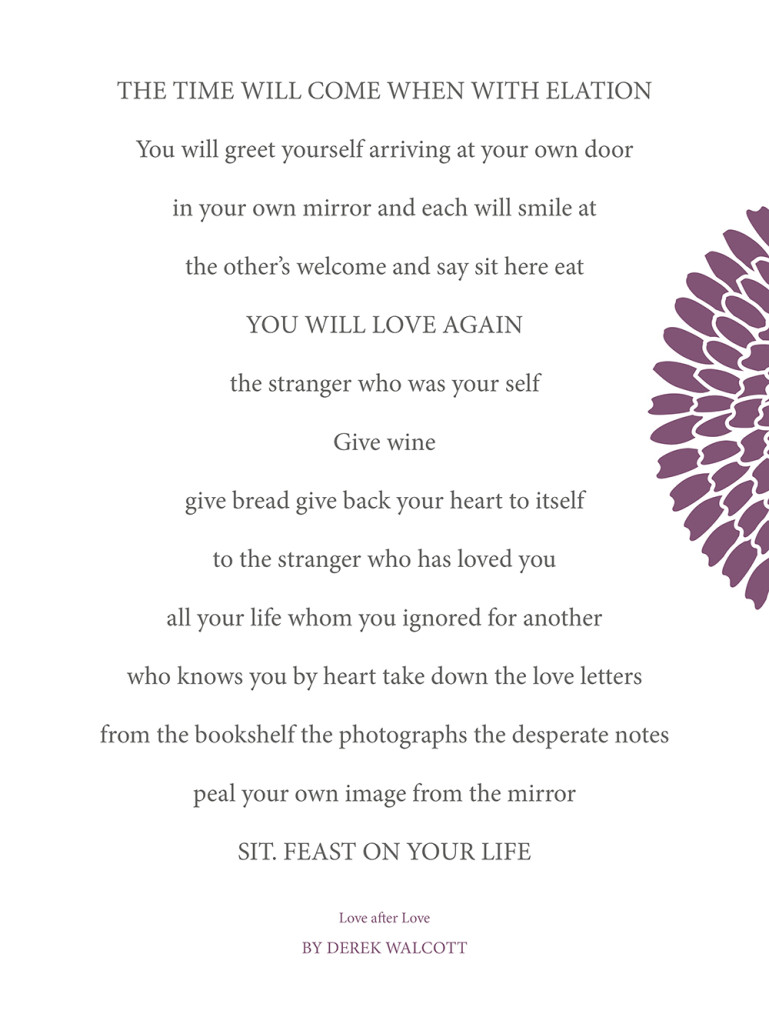 Ive spent the last couple of months tweaking and polishing my new website, where this blog now sits nestled amongst the other work I do. I intentionally kept it separate for a long time, scared that if I combined my internal rumblings with my exterior people maybe wouldn't see me as being the professional, capable, passionate worker I am but you know what? Im only those things because of what goes on inside my head. The feedback I get from my supervision sessions or workshops reminds me of this daily because I bring ME to the table. Not a polished version of what I think people might need.
So as the 10 year anniversary looms Im going to catch myself – in the mirror, at my own front door and Ill smile at the real, warrior woman inside. The one who thought they should look for external love after love when maybe all along I should have looked inside.
Crisis can be a gift, Ive gone on to live well with the sadness. Its given me insights and gifts that I wouldn't have found if life hadn't happened along the way'.
A good reminder for those looking for love after love.
Stay safe this holiday season,
much love,
Sarah